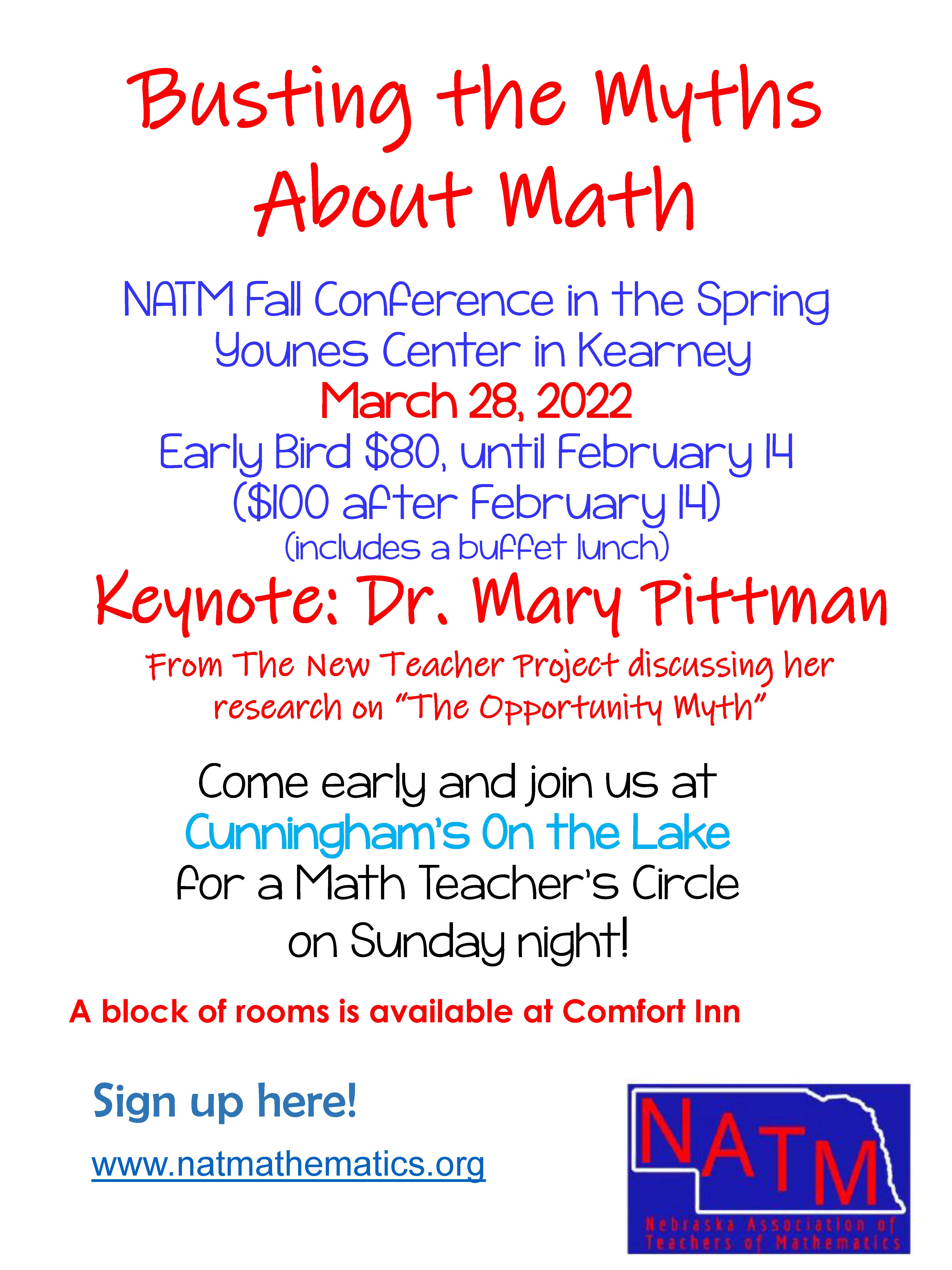 NATM Fall Conference in the Spring!

Where: Younes Center in Kearney
When: March 28, 2022
Cost: Early Bird $80, until February 14 ($100 after February 14)
(includes a buffet lunch)
Register at: http://www.natmathematics.org

'Busting the Myths About Math'
Keynote: Dr. Mary Pittman
From The New Teacher Project discussing her research on "The Opportunity Myth"!

Come early and join us at Cunningham's On the Lake for a Math Teachers' Circle
on Sunday night! More info coming in February.