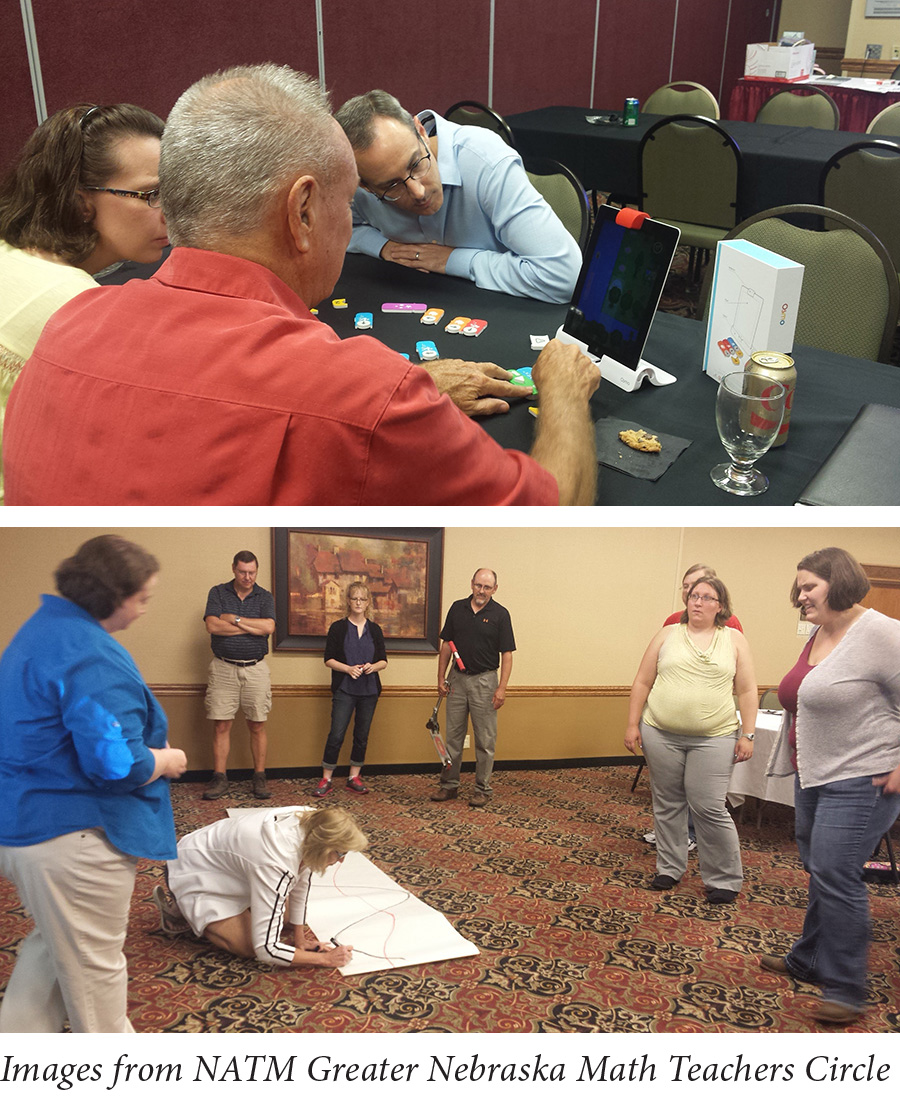 It's official: The Greater Nebraska Math Teachers Circle season has begun. Nearly 30 math enthusiasts gathered in Kearney before the NATM fall conference for math and munchies at the first Greater Nebraska Math Teachers Circle meeting of the year. Math Teachers Circles bring together mathematicians and teachers with the goal of providing an opportunity to discover and share with students the excitement and richness of problem solving in deep yet accessible mathematical topics.

At the NATM conference, two parallel sessions were held for teachers in order to accommodate a broad audience: secondary teachers studied patterns of integer partitions, while elementary teachers pondered models for teaching time and money. Everyone received a free dinner.

The elementary session focused on using technology to teach programming techniques appropriate for young elementary students. Mathematics education professor Dr. Amanda Thomas of UNL and elementary education student Mackenzie Nielsen presented "Adventures in Coding: Connections with Elementary Mathematics" to elementary math educators.

Drs. Tami Worner and Jenny Langdon, both of Wayne State College, presented "A Set of Moving Problems?" for the secondary teachers session. The presentation featured members of the audience on scooters, leaving wheel tracks on long strips of newsprint to decide whether the direction of the scooter can be determined by the pattern of the tracks. It was (literally) a moving experience!

Now more Math Teachers Circle meetings are being scheduled across Nebraska, with some of the locations listed below. All teachers are invited! For more information and photos from the first GNMTCs of the season, visit http://scimath.unl.edu/gnmtc/

GNMTC meetings:
Beatrice – October 20, 2016
Grand Island, Seward and Wayne - Dates TBD

Other Math Teachers Circles in Nebraska convene regularly Lincoln and Omaha.