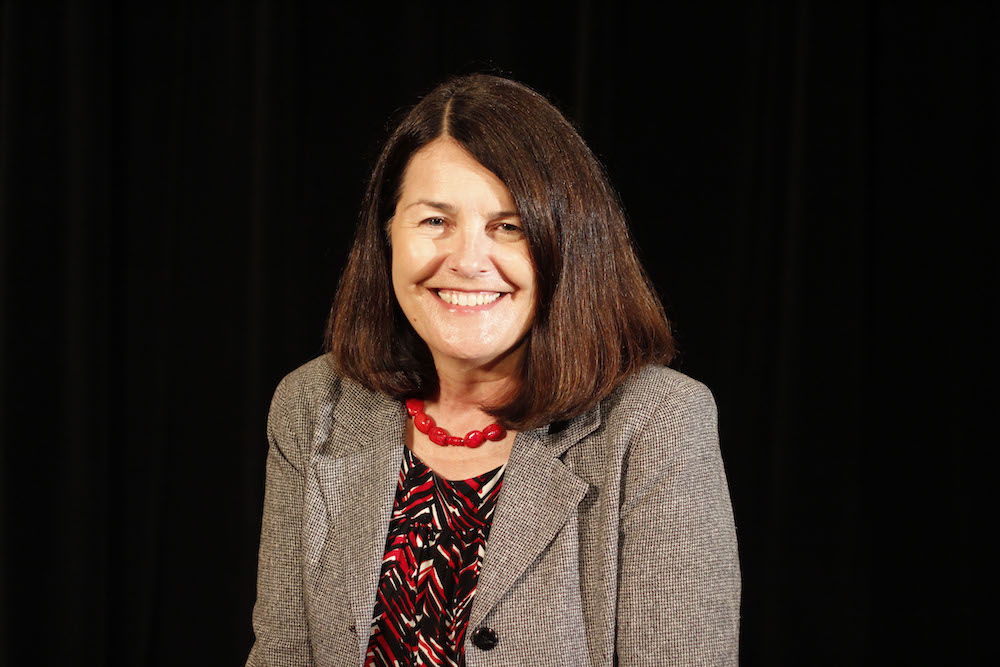 Associate Professor of Practice Michelle Hassler was selected to be part of the inaugural Solutions Journalism Education Academy this summer. Hassler is one of 10 participants attending the July 12-13 academy at the University of Oregon School of Journalism and Communication.

The academy focuses on teaching educators how to implement solutions journalism into their curriculum. Solutions journalism is a practice that encourages rigorous reporting about responses to social problems. Often times, reporting focuses on social problems but stops short when it comes to looking at proposed solutions. With solutions journalism, news organizations report on responses with the same rigor and objectivity that they use when reporting social problems.

"I'm looking forward to getting some really great ideas," Hassler said.

Hassler already incorporates a lesson on solutions journalism in the Mosaic class, in which students report about refugees and immigrants, but she's hoping the academy will help her learn how to integrate it more fully in Mosaic and other classes.

"Students have been really receptive to solutions journalism in the classes I've talked about it," Hassler said. "Exposing students to this type of concept is really important. This becomes another tool for their toolkit."

Solutions journalism is also an opportunity for students to examine how journalism can affect their audiences.

"Teaching today's journalism students solutions journalism not only arms them with new skills, but also helps them consider how journalism might change to fit today's audiences," said Kathryn Thier, Instructor at the University of Oregon School of Journalism and Mass Communication and leader of the academy.

Citing the American Press Institute's standards, Thier said solutions journalism addresses a core purpose of news, which is to provide citizens with information they need to make decisions that affect their lives, communities, societies and governments.

Solutions journalism fills the gap between problem and solution. Offering people solutions provides them with the information they need make to social progress.

"Research shows that audiences are turned off by the news media's bias toward negativity and problems," Thier said. "A small, but growing body of research shows that audiences respond positively to stories that include solutions. Several major news outlets, such as The Guardian and the BBC, are including more solutions coverage in response to reader request."

Amid an ongoing debate about whether or not news organizations are doing enough to serve their community's needs, solutions journalism is an approach that can help journalists better serve those needs and build trust with their audiences, Hassler said.

A grant from the Solutions Journalism Network, with funding from the Enlight Foundation, supports the Academy.