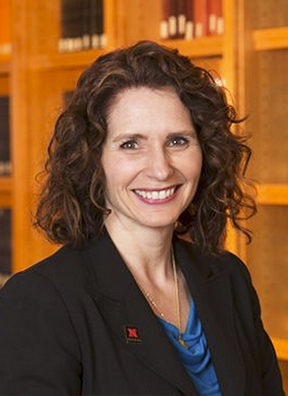 Follow us on Twitter!
@NELawCareers

Among other things, we tweet tips for success, job opportunities, employer updates, and every Thursday we tweet about a different Gallup Strength! Follow us!

_______________

**TIME CHANGE – for the spring semester, we will be hosting "Coffee & Questions" every Tuesday and Thursday from 10:00 - 10:45 in the Lobby! See you there!
_______________

Spring Break Shadow Program sign up is OPEN! Stop down at the CDO to sign up – Last day to sign up is Friday, March 9th
_______________


Great Opportunities!
Log in to ROSCOE to check out these great opportunities:
- Law Clerk (2L Brown Immigration Law (Lincoln, NE)
- Associate Attorney (3L) Brown Immigration Law (Lincoln, NE)
- Law Clerk (2018 Internship) (2L) – Kiewit Corporation (Omaha, NE)
- 2018 Fall Law Clerk (1L, 2L) – US DOJ – Environment and Natural Resource Division (Washington, DC)
- 2019 Term Law Clerk for Judge Grasz (2L, 3L) – US Court of Appeals – Eighth Circuit (Omaha, NE)
- Law Clerk – Summer Start (1L, 2L) – Endacott Peetz Timmer (Lincoln, NE) – Closes TODAY
- 2018 NPILF Applications (1L, 2L) – University of Nebraska College of Law (Lincoln, NE)
- Legal Intern (1L, 2L) – Home Instead Senior Care's Global Headquarters (Omaha, NE)
- Lancaster County District Court Summer Externship (1L, 2L) – Lancaster County District Court (Lincoln, NE)
- Law Clerk (1L, 2L) – National Indemnity (Omaha, NE)
- Community Outreach Internship (1L, 2L) - AARP (Lincoln, NE)
_______________

Career Development Office Upcoming Events:

Exploring Opportunities: Rural Practice
Wednesday, March 7, 2018
Auditorium
12:10 – 1:00pm

Come and hear from rural legal professionals, including Court of Appeals judge The Honorable Frankie Moore, about their careers. Find out about the challenges and benefits of choosing this particular path. Lunch will be provided to all through who RSVP'd through ROSCOE or the BYC. Program begins at 12:10

NSBA Sections of the Law Networking Event
Thursday, March 8, 2018
Student Lounge
4:00pm – 5:30pm

Take part in our fourth-annual high-energy networking event that we put on in conjunction with the Nebraska State Bar Association. Representatives from most, if not all, of the 30 sections of the NSBA will be seated at tables while students rotate every four minutes. Dust off your elevator speech and get ready to ask questions! Make connections that can last a lifetime or just learn a bit more about the kinds of law that are being practiced in the community the speed-networking will be followed by a reception complete with beverages and appetizers. take advantage of this time to meet other attorneys or follow up with your favorites! We need hard numbers to plan this event so rsvp today if you can commit to being there. This event is one of the highlights of the CDO line-up for many students!