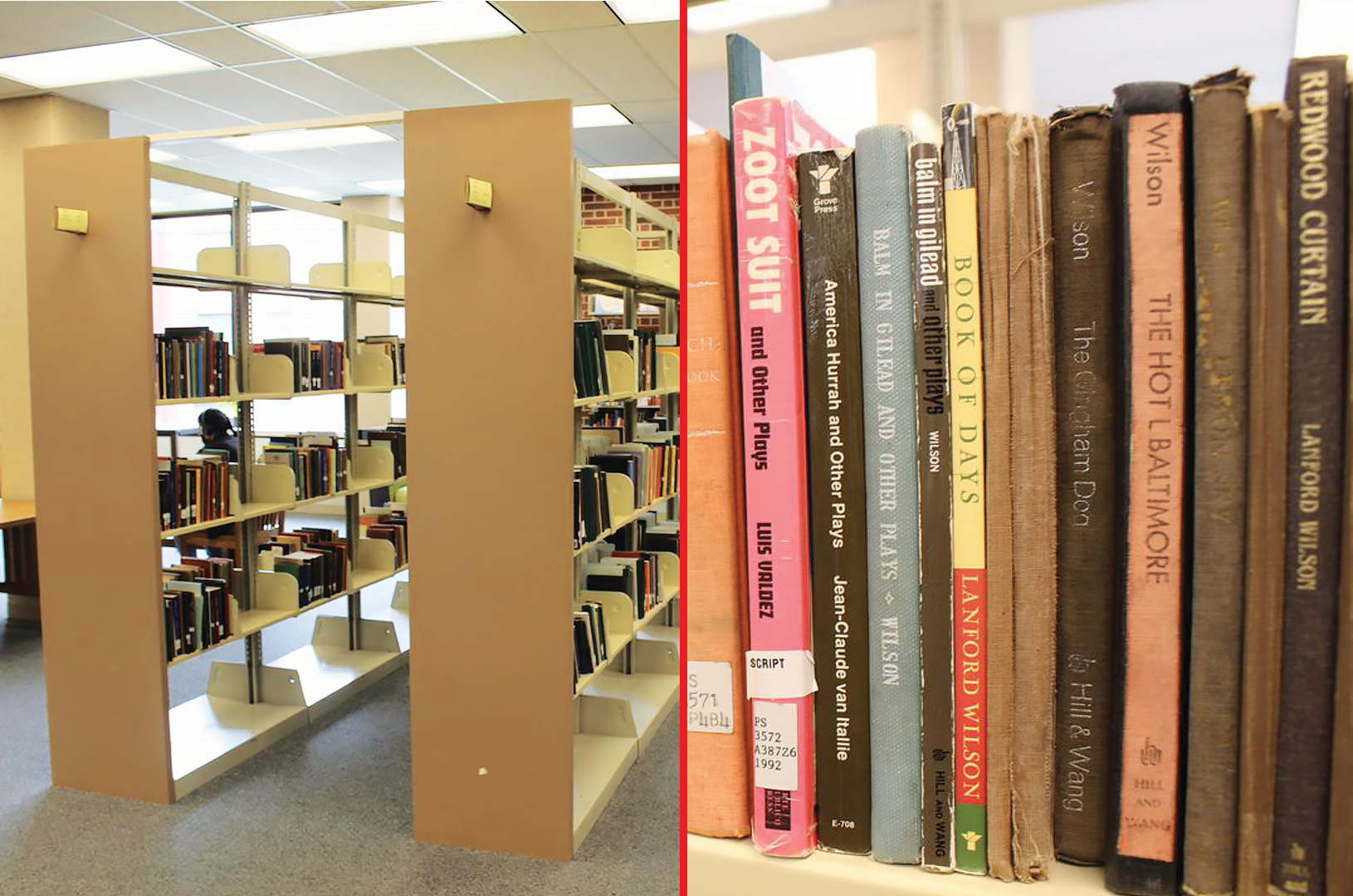 A boutique collection of full-length, acting-edition play scripts and anthologies have been moved out of the general collection and placed in Love Library's Link on the second floor. The nearly 1900 volumes of plays, located between the DVDs and the graphic novels collection, are arranged by playwright's name and available for check out.

The impetus for relocating the collection was to make it easier for students to find plays within the Libraries vast literature collection located on the lower level of Love Library North. Scripts and anthologies shelved among those stacks were pulled as part of this project with the goal of making them easier to find by students.

Richard Graham, associate professor and digital media librarian, said that having a dedicated drama library or script collection puts Nebraska on par with other Universities across the country including University of Illinois and University of Washington.