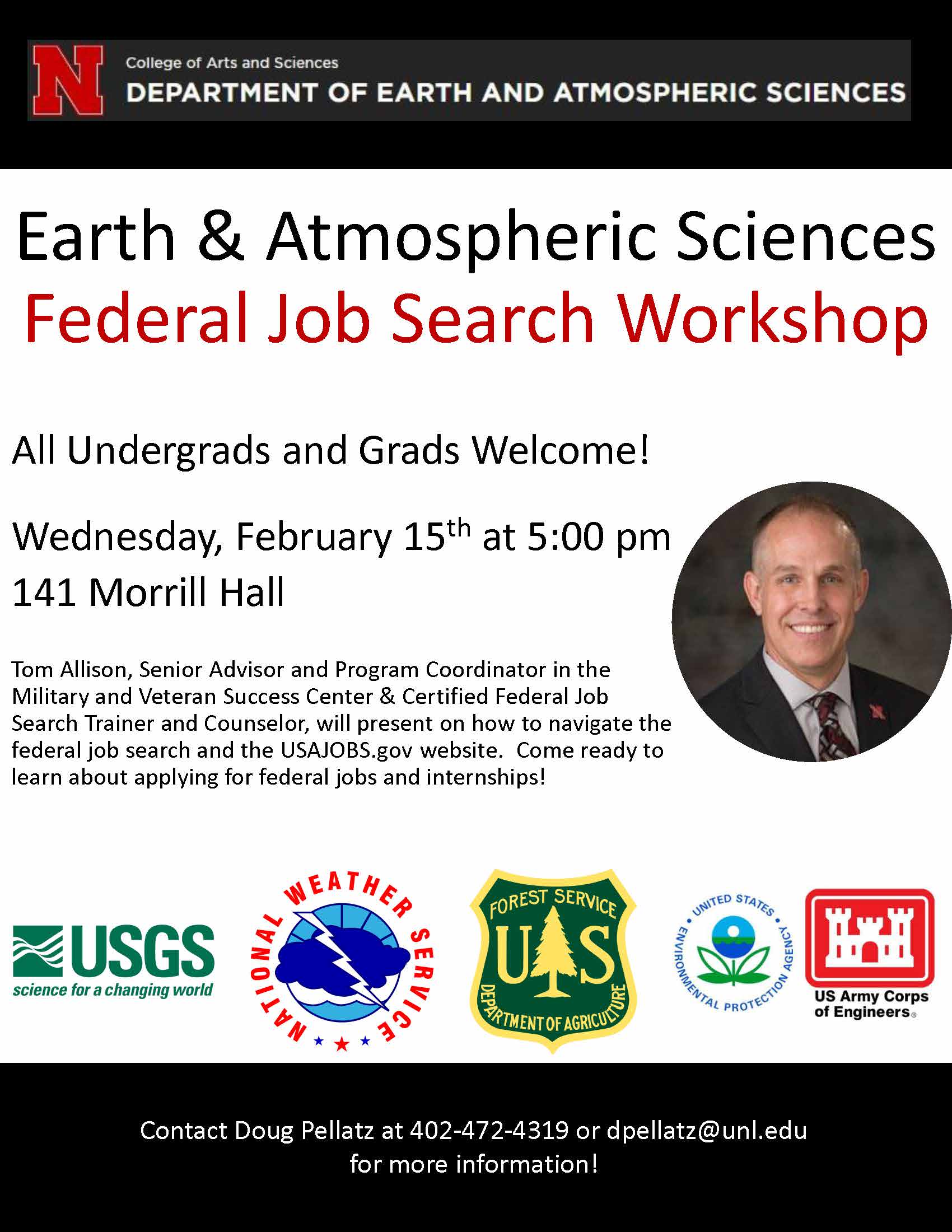 Earth & Atmospheric Sciences Federal Job Search Workshop

Are you interested in a job or internship with a federal government department or agency like the United States Geological Survey or the National Weather Service? Do you find the USAJOBS.gov website to navigate and use? Have you found opportunities at USAJOBS.gov but were sure if you were qualified?

Please join us on Wednesday, February 15th at 5 pm in 141 Morrill Hall! Tom Allison, Senior Advisor and Program Coordinator in the Military and Veteran Success Center and Certified Federal Job Search Trainer and Counselor, will present on how to navigate the federal job search and the USAJOBS.gov website.

Come ready to learn about applying for federal jobs and internships!

Questions? Contact Doug Pellatz at 402-472-4319 or dpellatz@unl.edu for more information!