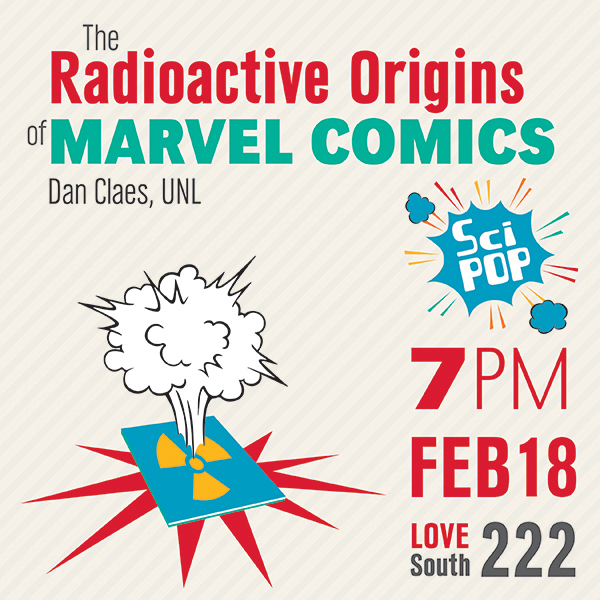 Sci Pop Talks! Where Science Intersects Pop Culture

Welcome to Sci Pop Talks! a weekly series of talks open to the public featuring the intersection of science and pop culture. UNL Professor Dan Claes, Department Chair of Physics and Astronomy, explores physics topics inspired by iconic comic book characters, their superpowers, and significant events in their history.

When: 7 p.m. Wednesdays
Location: Love Library Talk Zone, UNL City Campus
Twitter: #SciPopTalks

These talks are co-sponsored by the University of Nebraska-Lincoln University Libraries and Chemistry Department, and Doane College.

On Feb. 18, from 7 p.m.–8 p.m. in Love Library South Room: 222 (Talk Zone), UNL Professor Dan Claes will explore the Fantastic Origins of the Fantastic Four and the X-men, Children of the Atom!