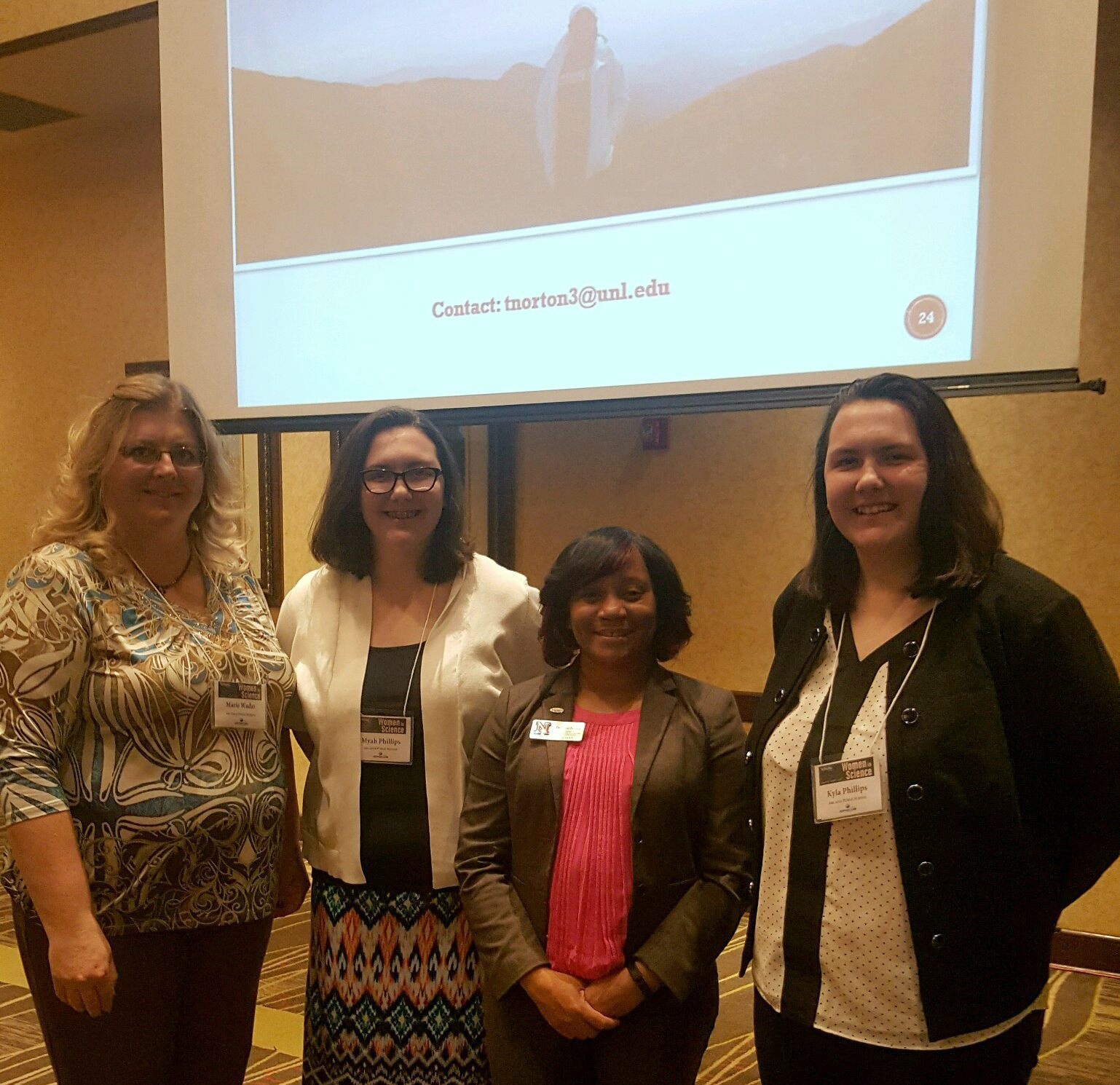 Terri Norton, associate professor of construction engineering in The Durham School of Architectural Engineering and Construction at Nebraska, described her journey to becoming a Fulbright Scholar for 200 attendees of the 19th annual Women in Science Conference on March 31.

Norton's research focuses on energy efficient and sustainable construction and the effects that natural hazards have on civil structures. In 2016, she received a six-month Fulbright U.S. Scholar grant, which has allowed her to visit and see firsthand how Japan is recovering from its devastating earthquake and tsunami in 2011. She is examining the quantities of debris and how the Japanese are reusing it in the coastal disaster management project.

Nearly 100 high school girls and their teachers, representing 29 high schools from across Nebraska and Kansas, as well as 50 UNL faculty heard the presentation by Norton, who is the first and still the only female faculty member in the UNL construction program. Norton previously was the keynote speaker for WIS in 2011.

On April 1, WIS participants engaged in workshops led by UNL colleges and departments, including biological systems engineering, chemistry, computer science, dentistry, Earth and atmospheric sciences, entomology mathematics, and biological sciences. A Lincoln Public Schools teacher also helped put on the Hour of Code for a second computer science workshop.

For the first time, students also participated in "speed networking" with 16 female faculty and professionals in STEM fields, from local organizations such as Duncan Aviation, Hudl and Madonna Rehabilitation Hospital.

In the afternoon, students visited seven laboratories in the George W. Beadle Center at 1901 Vine Street. More than 20 female scientists led students through demonstrations related to detecting mysterious microbes, colors in our natural world, photosynthesis in algae, and more.

The conference opened with a behind-the-scenes tour of CHI Health St. Elizabeth.

The Women in Science Conference is sponsored by Nebraska's Experimental Program to Stimulate Competitive Research, the UNL Center for Science, Mathematics and Computer Education, and the Science Program of Excellence: http://go.unl.edu/wis. In 2018, the event will be held April 6-7.