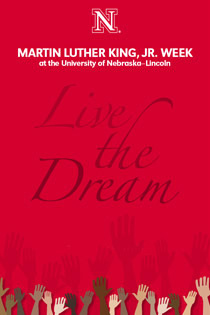 In his 1967 book 'Where Do We Go from Here: Chaos or Community,' Dr. Martin Luther King set forth a plan for America's future, including the need for better jobs, higher wages, decent housing, and quality education. Dr. King believed that 1967 was a pivotal moment where for the first time we had the resources and technology to eradicate poverty, bring about social and racial justice, and to end militarism and global suffering. Now is another pivotal moment in our continued movement toward social and racial justice. At the start of his term, President Barack Obama sent a request out across America asking all of us to help define issues that his administration should take into consideration as they bring in this new era of change. In light of Dr. King's 1967 clarion call for the end of social and racial inequality, eradication of poverty and the end of global suffering, what suggestions would you make in response to President Obama's request? Write your response about what you see as the most important issues facing our country, our state and our university.

The intention of this year's MLK essay contest is not simply to write a winning essay. Rather, it is to respond to the call of President Obama and in remembrance of Dr. King by submitting a meaningful and substantial essay that addresses some of the issues of our time. The issues to write about are many, as many as the ideas and thoughts that you have. Write from your heart. Write from your soul. Write from your intellect. Write from your emotion. Most importantly, write!

Who is eligible: Any currently enrolled UNL undergraduate or graduate student.

Essay format: The essay must be 1) between 750 and 1,200 words, 2) typed, and 3) doubled-spaced

Guidelines: Provide a separate cover sheet with title, your name, mailing address, email address, and phone number (please include a cell number). The essay itself should have a title, but should not include any other identifying information.

Award: First, second, and third place recipients will be announced on Jan. 18 during the MLK Keynote Address. The recipients will have the opportunity to read aloud their essays during the MLK Coffee House on Jan. 19. The first-place prize will be $300, second place will be $200 and third place will be $100.

Deadline: Essays are due by 5 p.m. Dec. 1. Essays may be submitted in person or via e-mail (be sure to keep one copy of the essay for yourself) to Jody Wood, 128 Canfield Administration Building, Lincoln, NE 68588-0437 or jwood2@unl.edu.

More details at: http://go.unl.edu/iiz