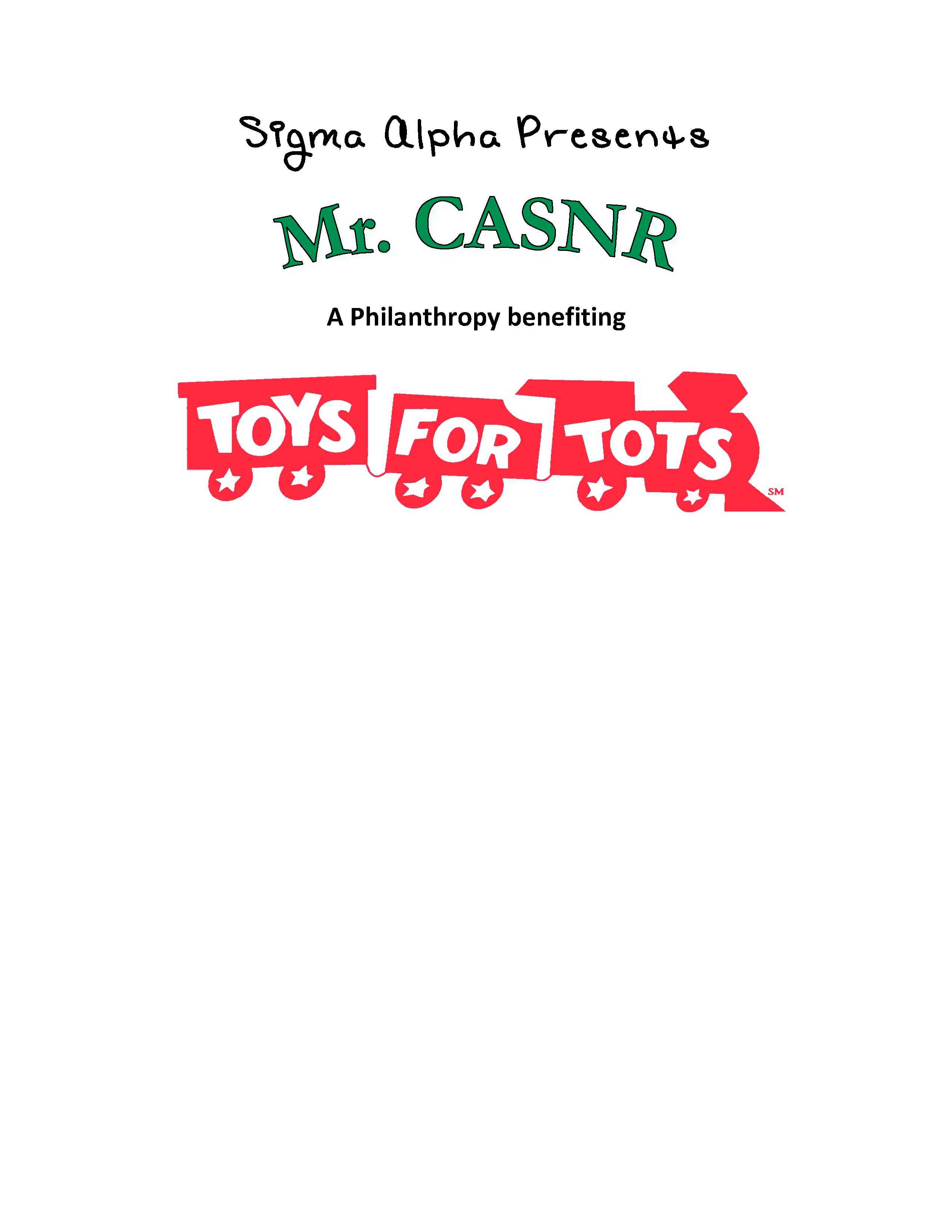 To raise money for Toys for Tots, Sigma Alpha sorority is hosting a Mr. CASNR competition. Any male student enrolled in the College of Agricultural Sciences and Natural Resources is eligible. Nominations are due by Nov. 23 and can be submitted to mrcasnr@gmail.com.

Six candidates for the 2010 Mr. CASNR will be selected from four Greek members from AGR, AGS, AGN and Farmhouse, one member of Burr-Fedde residence hall and one member from the at-large CASNR community.

A complete nomination must include the nominee's name, phone number or e-mail address, the category he falls into and the reasons he should be selected as Mr. CASNR 2010.

To support a candidate, submit a monetary donation to Toys for Tots in the candidate's bucket at the booth in the East Union from 11:30 a.m. to 1:30 p.m., Dec. 2-9. The candidate with the most money collected will be crowned Mr. CASNR 2010. He will also receive a traveling plaque, dinner for two courtesy of Old Chicago, and a Laser Quest gift card for two free games.

The winner will be announced Jan. 13 at the Snow Stomp dance.