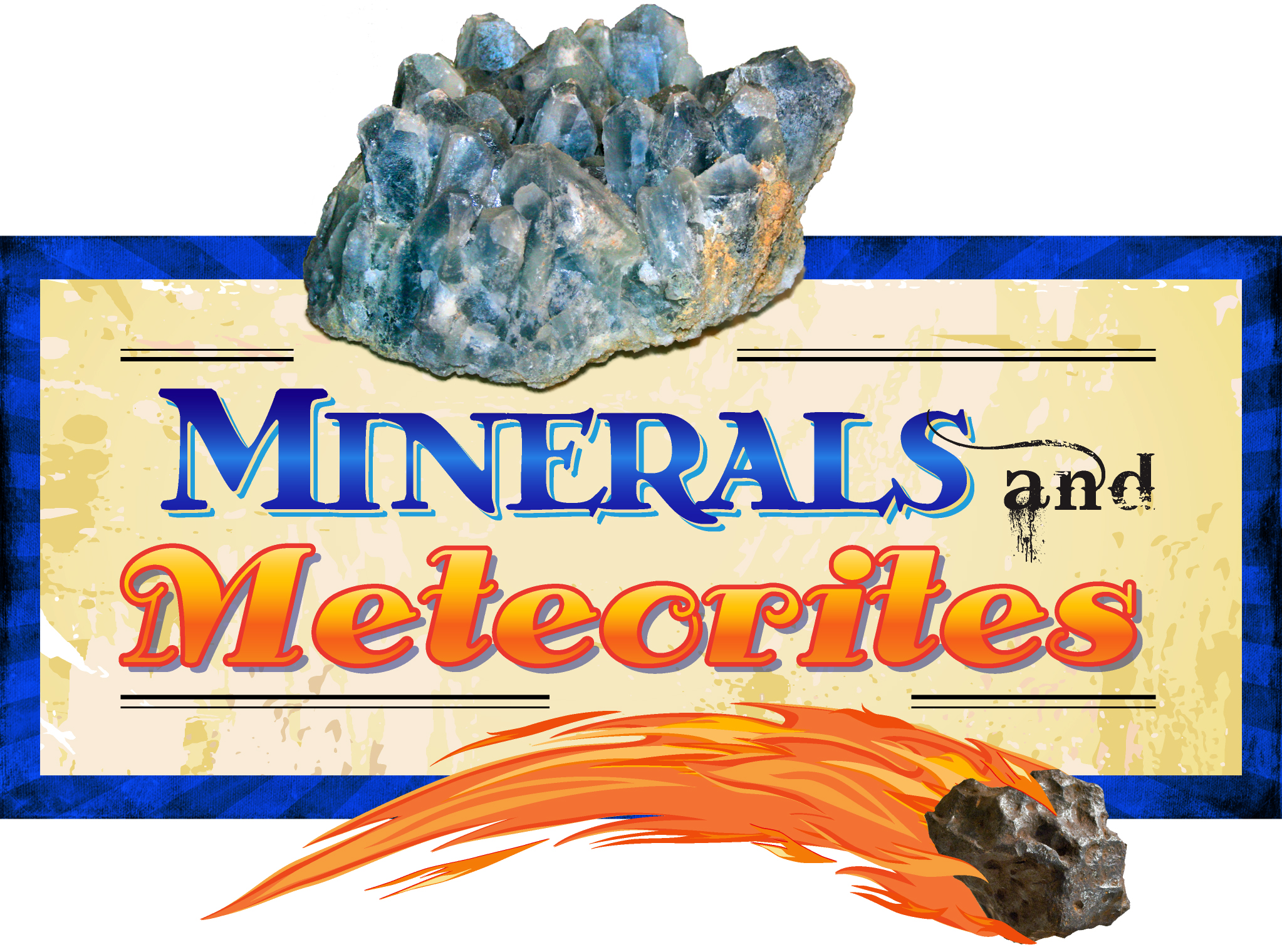 University of Nebraska State Museum in Morrill Hall opens a new exhibit April 21: "Minerals & Meteorites," an expansive display of rare minerals and meteorites in the museum's Cooper Gallery.

The exhibit contains specimens from the collections of the UNL Department of Earth and Atmospheric Sciences, the Lincoln Gem and Mineral Club, and material on loan from private individuals.

"Minerals & Meteorites" will showcase the incredible diversity of minerals on our planet and elsewhere in the Solar System. Large displays, in brilliant hues, will explain the vast array of chemical structures and properties which determine how minerals are classified. A giant walk-though model of a crystal of quartz, one of the most common minerals on Earth's surface, will highlight the significance and varieties of that mineral. A black-light room will display glowing, fluorescent minerals. Several spectacular meteorites, which were discovered in places ranging from Argentina to Nebraska, will be on public display for the first time. Other rare specimens include a 300-pound amethyst cathedral pair, a 350-pound smoky quartz cluster, and the 165-pound Bayard Meteorite, found near Bayard, Nebraska. The exhibit will also explore the ways minerals impact in our daily lives. The exhibit will remain on display through November 2013.

The exhibit is made possible in part through a grant from the Lancaster County Visitors Improvement Fund.

The exhibit was curated by R.M. (Matt) Joeckel, State Museum geology curator and professor in the UNL Conservation and Survey Division of the School of Natural Resources and the Department of Earth and Atmospheric Sciences. It was prepared by exhibit specialist Joel Nielsen with assistance from artist Angie Fox, Vertebrate Paleontology collection manager George Corner, Erin Colona, Westley Schomer, and Ron Pike. State Museum associate director Mark Harris coordinated the exhibit. Specimens have been loaned to the museum by the Lincoln Gem and Mineral Club, the Struempler family, Bruce Sturges, Greg Ford, Charles Wooldridge, and many others.

More details at: http://go.unl.edu/2oq