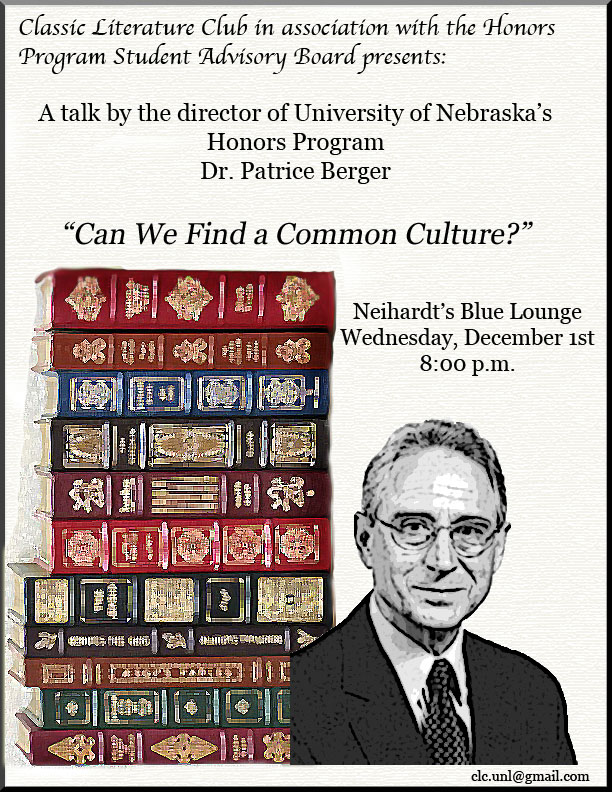 Patrice Berger, director of UNL's Honors Program, will give the lecture "Can We Find a Common Culture" at 8 p.m., Dec. 1 in the Neihardt Hall Blue Lounge. The event is free and open to faculty, staff and students.

Dr. Berger will be speaking on his education in the classical tradition and the unique shared experience this provided for him and his peers. His talk will also explore the values of receiving a well-rounded education, how reading of the classics can provide perspective on modern culture, and the inherent value in asking life's biggest questions.

The lecture is hosted by the Classic Literature Club and the Honors Program Student Advisory Board.