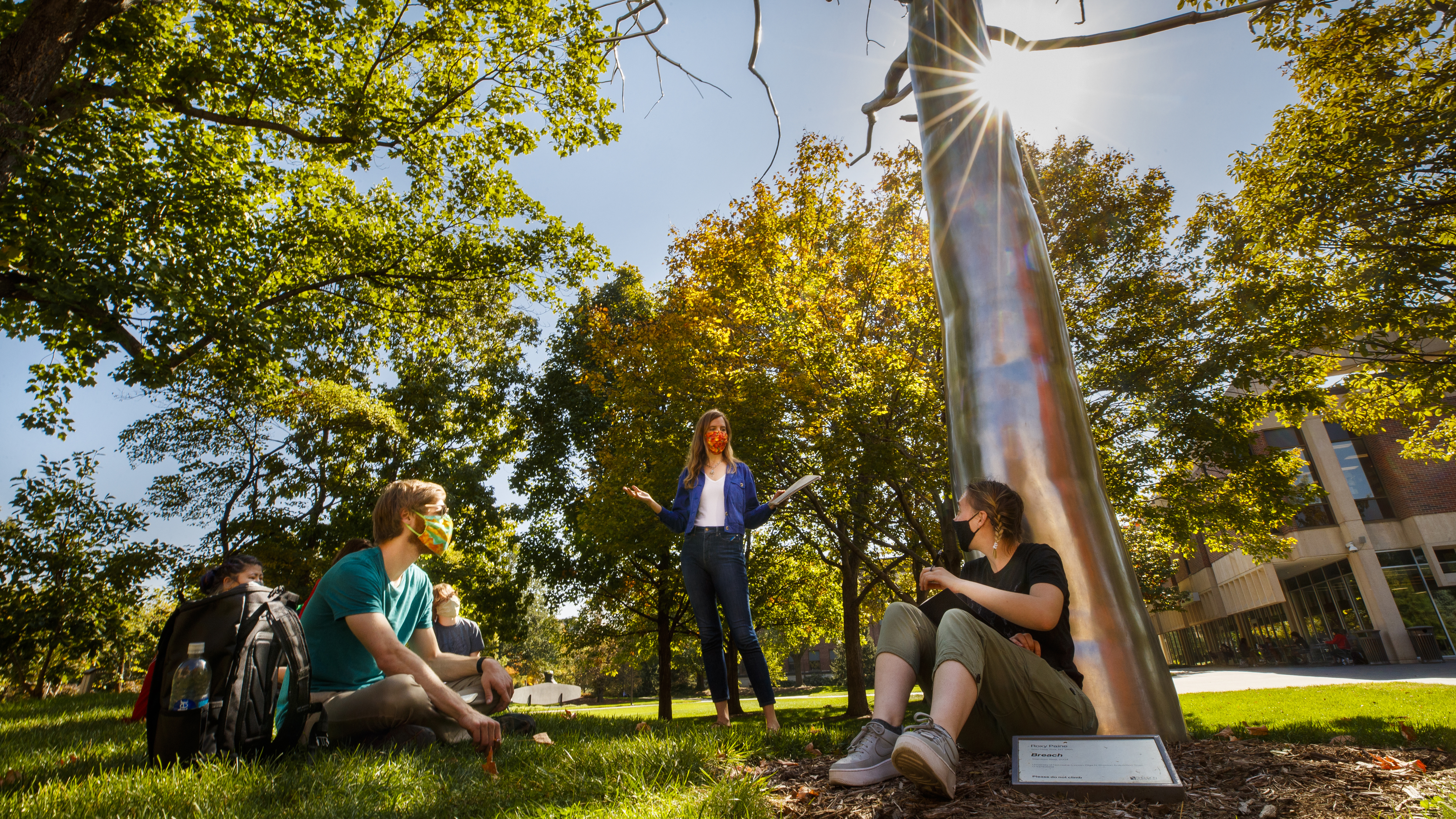 With summer just around the corner, it's time to start planning and prepping for how you'll spend your break from the regular academic year. Will you spend the time relaxing and refreshing yourself before the next semester? Or will you spend it soaking in those extra hours of sunlight as a way to get ahead in your degree? 

However you end up spending your summer, it's good to challenge yourself to grow professionally and personally during those months. It doesn't have to be a huge time commitment, either. Here are our top five ways to grow as a professional this summer:


Network, Network, Network
 
80,000+ University of Nebraska–Lincoln alumni work in Nebraska — that's a whole lot of professional connections. And there are even more across the United States and abroad. Summertime is the perfect time to start building out your professional network with Nebraska alums. Start by connecting with UNL Career Services by checking out their online networking resources, or just peruse through LinkedIn and see if there are any alums working in the industries you're interested in. Building up your network will help you connect to potential employers, learn about what fields you'd like to work in, and make you more well-rounded when you're ready to start job hunting.


Chart a New Course
 
Summertime is an ideal time for taking a couple of new courses. Some students like to take this time to catch up in a handful of classes so they can better focus on internships or capstones in the fall, but some also like to take just one or two that really speak to their interests. Summertime tends to feel slower and there are less campus events, so you'll be able to really focus on whatever you're taking and truly immerse yourself into the academic experience — which will ultimately enrich your professional pursuits. Best of all, you'll get to do a lot of sunny studying on the green space. Summer Session Class registration is open now. Explore your opportunities at: go.unl.edu/30rv


Revamp Your Resume
 
It's time for a makeover. Not for yourself, but for your resume. Give your resume a thorough once-over to see if there are any sections that need updates, rewrites or completely new content. Then send it to your friends, mentors or Career Services to get a second opinion. It can be daunting to have other people look at your resume, but their perspectives will help you create the best resume for you and your professional pursuits. 


Create your Own Internship
  
Internships are all around — and for some, the internship experience can be replicated through their own at-home experience. Devote some time this summer to pursuing your own passion projects, and then put a professional spin on the work. It can be anything from creating a pitch for your dream client to doing research on an area of the industry that sparks your interest. Then once you've finished your work, show it off. 


Outline Your Career Path
 
Sometimes you just have to sit down and put pen to paper, especially when it comes to outlining your career path. Carve out a couple hours every week to really think about what you'd like to do in your career — and write it out. You can start by ideating about what your professional goals look like and then create small, manageable goals that you can build upon to achieve it. Come back to it each week and reflect on the path you are pursuing, and if you've completed any goals along the way.


No matter what you choose to do, make sure to be intentional this summer. Whether you need to rest and restore your energy ahead of the new academic year, or if you feel driven to hustle ahead on your goals — it's your summer, and you get to decide what feels best. 
 
If you feel like summer 2021 is the prime time for taking a new course or two, then make sure to register soon. Summer Session class registration is now available, and you can explore your opportunities at: https://go.unl.edu/ef7b