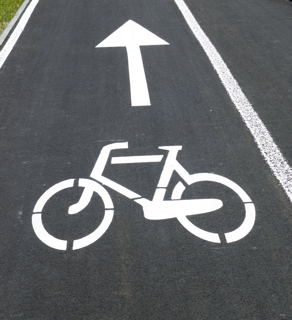 This clinic teaches adult bicyclists how to use a bicycle with confidence and competence for pleasure, utility and sport under various highway, climate, terrain and traffic conditions. The clinic is organized into three levels:

1) The Basics
2) Bicycling in Traffic
3) Enjoying the Ride

The levels are progressive and each building on the knowledge and skills gained in the previous level. When you register, you will receive information on how to complete the online lessons and test required as a prerequisite for this skills clinic.

Bicycle Skills 101 is 8 a.m. to noon, Sept. 8 at the Bike Shop in the Campus Rec Center.

This clinic is FREE for UNL students thanks to a generous grant from the UNL Parents Association. Fee is for $15 CREC members and $30 public.

To sign up and more information, click the link below or visit the Bike Shop in the Campus Rec Center. The shop is open 12 to 6 p.m. daily. Phone 402-472-4777.

----------

A future session of Bicycle Skills 101 will be held from Monday to Friday, Oct. 1–5 from noon to 1 p.m. at the Bike Shop. Sign up for this session at the same link below.
More details at: http://go.unl.edu/754