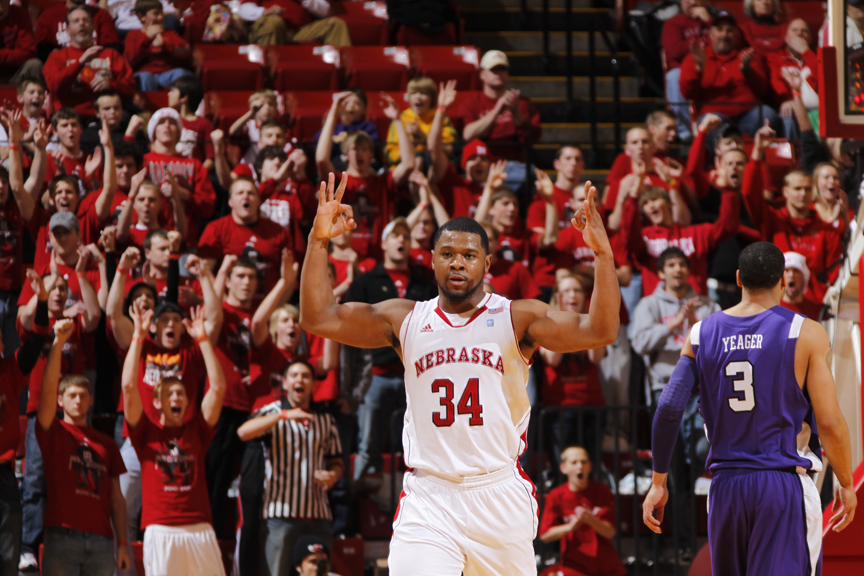 For UNL students wanting to see the Huskers make a push toward postseason play, the Nebraska Athletic Department has created a deal just for you.

The newly-created Sweet 6 student ticket package includes tickets to the Huskers final six Big 12 home contests at the Devaney Center, including Saturday showdowns with nationally ranked Texas A&M, Kansas and Texas along with Oklahoma State. With the Sweet 6 ticket package, Nebraska students can sit in the Red Zone and watch the Huskers take on the best in the Big 12 one final time for a low price of $20.

The first game of the Sweet 6 package is next Saturday, Jan. 29, when the Huskers host No. 11 Texas A&M at 1p.m. Other games in the package include No. 2 Kansas (Feb. 5), Oklahoma State (Feb. 12), No. 10 Texas (Feb. 19), No 24 Kansas State (Feb. 23) and No. 13 Missouri (March 1).

To order the Sweet 6 package, visit Huskers.com or visit the Nebraska Ticket Office (located across the street from Memorial Stadium) between 8 a.m. and 5 p.m. on weekdays. The ticket package is only available to currently enrolled UNL students and includes a 2010-11 Red Zone T-Shirt while supplies last.
The Huskers enter this Saturday's game at Texas Tech with a 14-4 record,the program's best 18-game mark since 1995-96 - including a 13-0 record at the Devaney Center following a 79-67 win over Big 12 co-leader Colorado on Tuesday night.