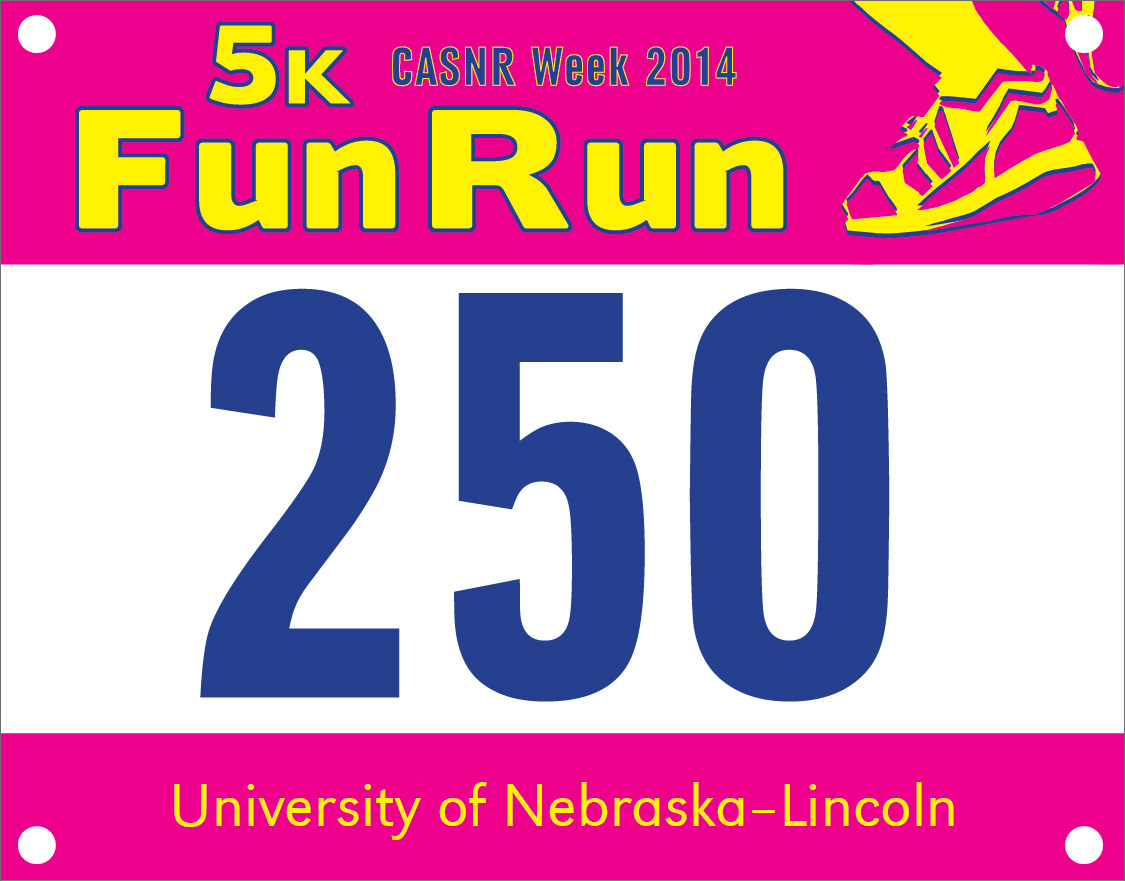 During the annual CASNR Week festivities, the College of Agricultural Sciences and Natural Resources will host a free 5K fun run/walk at 9 a.m. April 12 on East Campus.

The event is open to UNL faculty, staff, students and the community. Prizes will be awarded for best costume, top male and female finisher, and top master male and female (ages 40 and up) finishers.

Online registration, available at http://go.unl.edu/funrun, is open through April 10. A max of 250 entries will be taken on a first come, first serve basis.

Runners can pick up individual race bib/numbers early at these locations and times:
- City Union, 1 to 5 p.m. April 10
- East Union, 1 to 5 p.m. April 11
- East Campus Mall, 8 to 8:30 a.m. April 12

If the 250-person entry limit is not met by April 9, on-site late registration will be available at the bib pickup locations.

The run/walk begins promptly at 9 a.m. and starts and finishes at the East Campus Mall.

The course is relatively flat with an elevation difference of 31.5 feet and total ascent of 62 feet. It is an excellent route for all runners — beginners, experienced, and anyone training for spring road races.

Course map, waivers, and event details available at the registration webpage. Participants will receive an email with final details and reminders in the week preceding the fun run.

The CASNR Fun Run is unofficially timed for purpose of prizes, however official times will not be recorded or posted. This event is truly a FUN RUN for every participant to have the best experience possible.

This event is a cooperative project of CASNR and UNL Campus Recreation. For more information contact Derek Niewohner 402-472-4760 or Christopher Dulak 402-472-8749.
More details at: http://go.unl.edu/funrun