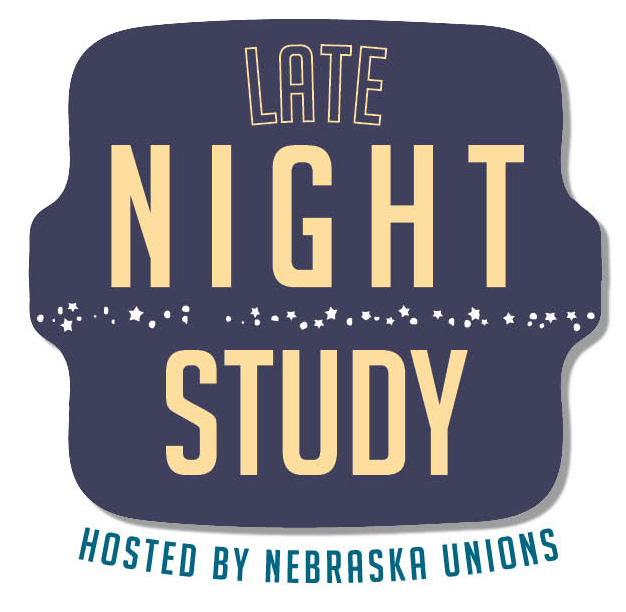 Join the Nebraska Unions for Late Night Study rooms & hours on Monday-Thursday (Dec. 8-11) during dead week and Sunday-Thursday (Dec. 14-18) finals week.

Study Rooms are available throughout all of the buildings, just look for signs outside with the Late Night Study logo outside various rooms. Everyone is welcome - please be respectful of others.

During this same time the Nebraska Unions will have extended building hours:
• Nebraska open until 1 a.m.
• Nebraska East Union open until 1 a.m.
• Jackie Gaughan Multicultural Center open until 3 a.m.

There will be activities and snacks provided. Nebraska East Union's Lanes 'N Games is offering free bowling with a valid student NCard December 7-17 (times may vary) and Union Crossing is offering free coffee after 8 p.m.

The Gaughan Center will have various activities during this time - check the schedule each day.