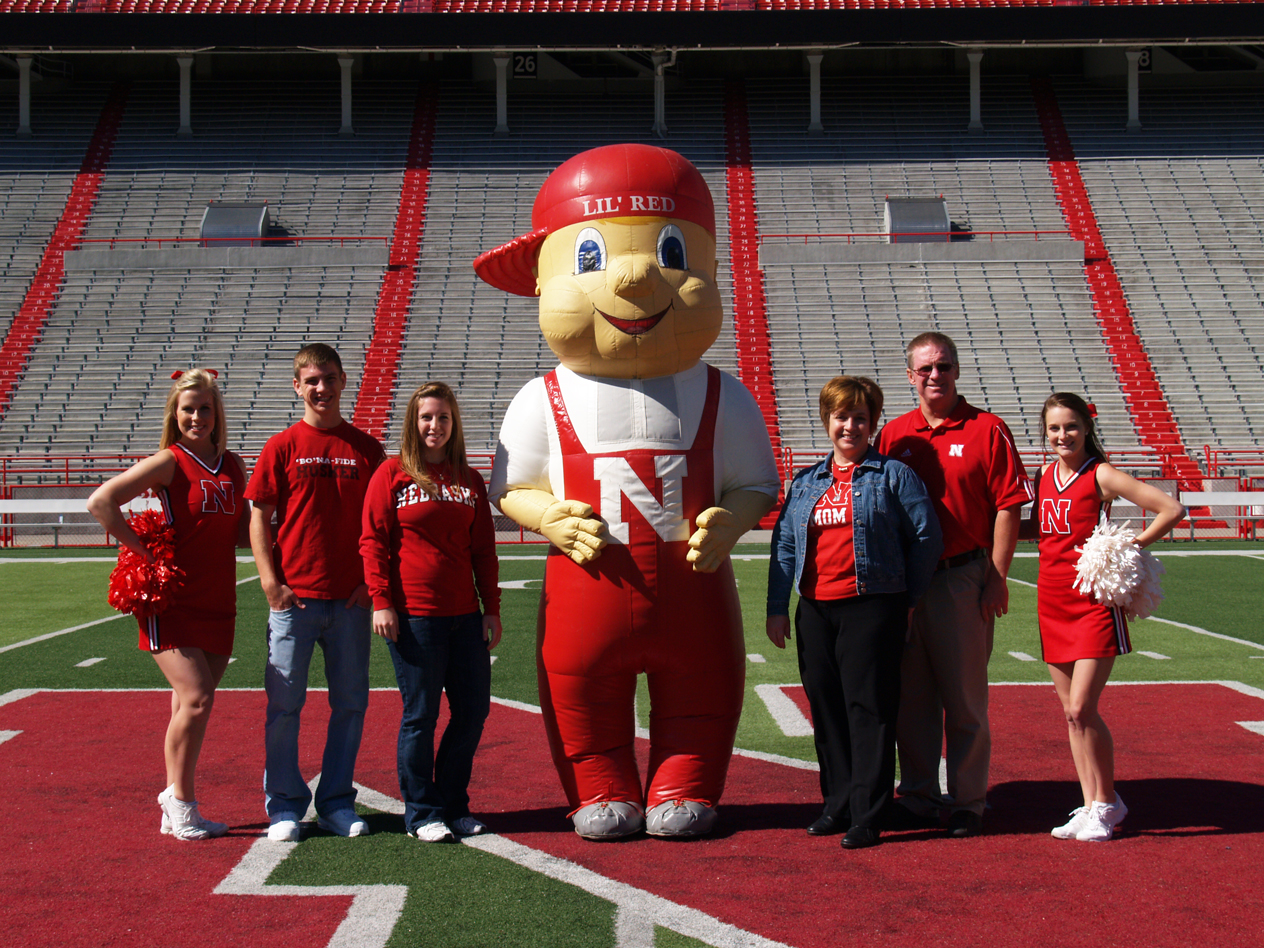 The UNL Parents Association in conjunction with the Office of the Vice Chancellor for Student Affairs will host the 2011 UNL Parents Weekend on Sept. 30 to Oct. 2. All parents and families are invited to register to attend with their student.

This event is an opportunity for parents and students to spend time together and to learn more about the UNL campus. Scheduled activities include:

— Friday night Welcome Dinner with a performance by Hypnotist Mike Prochnow
fascinating and informative faculty presentations

— "Storm Chasing with Students as a Research and Public Service Activity" by Kenneth Dewey

— "Cornhusker Criminalistics!" by David Carter

— "The Internship Experience: An Experience for Your Future" by Kelli Smith

— "Study Abroad: A Student and Parent Perspective by Christa Joy and a parent/student panel

— Breakfast on Saturday morning at Champion's Club with special guest speakers:

— Linda Major will share the opportunities that students will have with the opening of the New Center for Civic Engagement this fall.

— Patrick Tyrance, M.D. and former UNL football player, will share some of his words of wisdom and insights

— Buffet lunch at the Hewit Center Training Table (this is where the Huskers eat)

— Tour the stadium with a photo opportunity on the field with Lil' Red and some UNL Cheerleaders.

For more information and to register go to http://parentsassoc.unl.edu/weekend.
More details at: http://go.unl.edu/atc