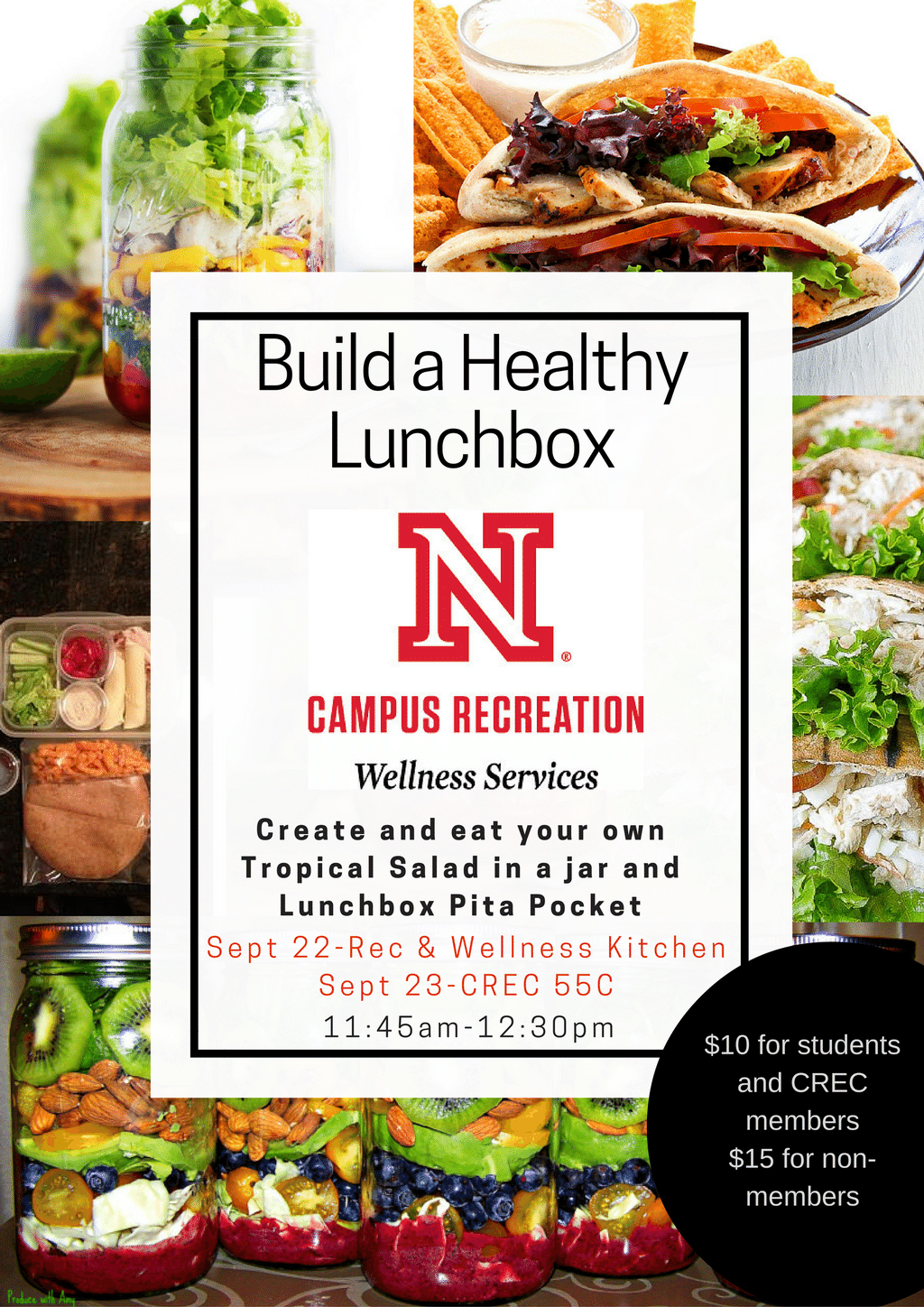 Campus Recreation is offering two opportunities to learn tips on how to build a healthy lunch box. Do you struggle with building a well-rounded lunch to take with you to school or work? Or do you tend to eat fast food because of the convenience?
This special lunch session will be a hands on experience where you will learn how to create a healthy lunchbox each and every day. We'll show you how to build your lunchbox and give you the chance to try it out!
Build a Healthy Lunchbox will be offered on both campuses:
• September 22 from 11:45am-12:30pm at the RWC (East Campus) Presentation Kitchen
• September 23 from 11:45am-12:30pm at CREC Room 55C
Lunch is included, we will be making Tropical Salad in a Jar and Lunchbox Pita Pocket.
The cost is $10 for CREC Members/Students and $15 for Non-Members.

More details at: http://crec.unl.edu/cooking-classes-demonstrations#cookingevent