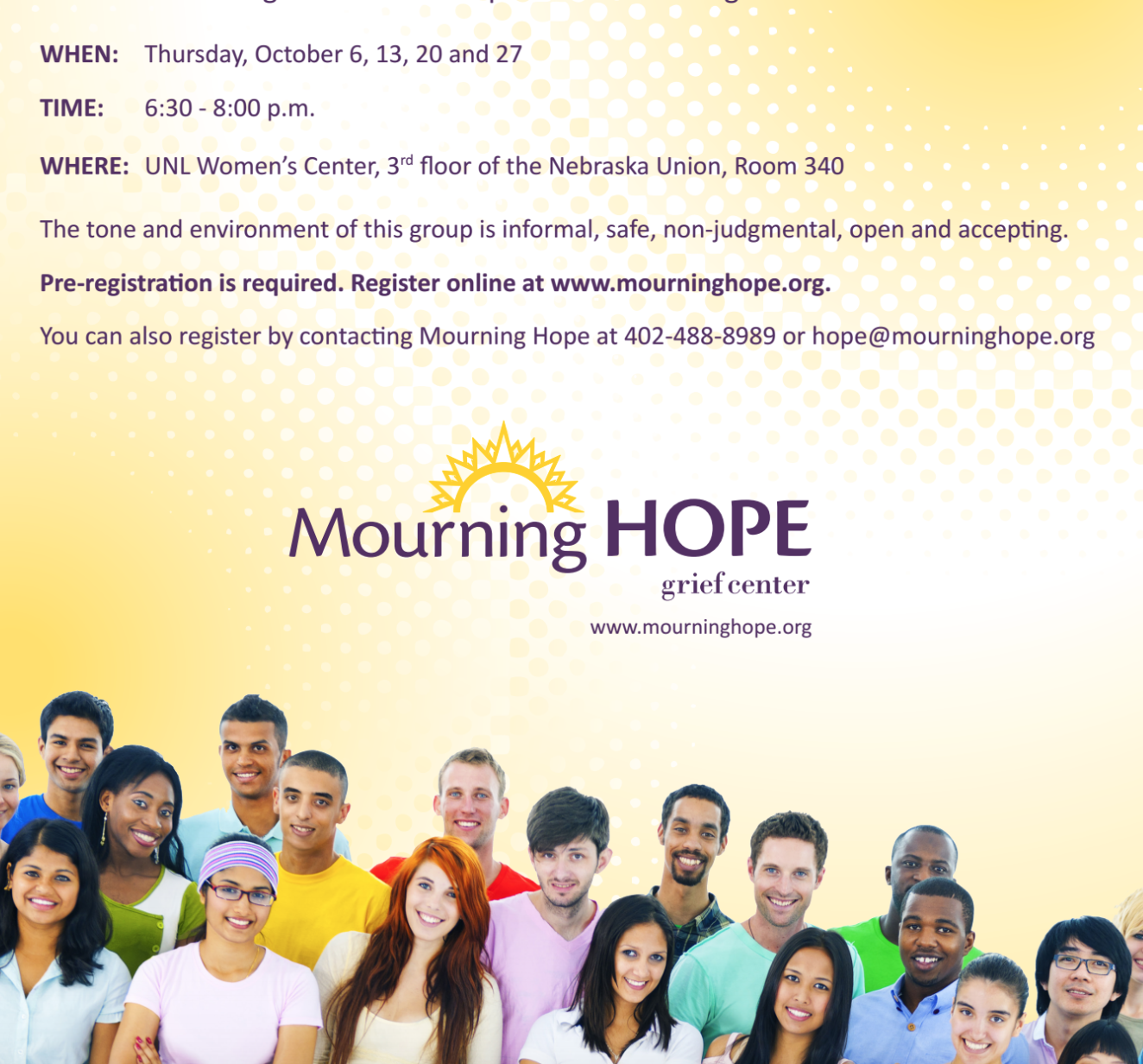 An informal, safe, and open group for young adults who are grieving the death of a significant person in their lives. Mourning Hope Grief Center offers the 4-week Young Adult Grief Support group to provide an opportunity for bereaved individuals to meet with others struggling with the wide range of emotions experienced following the death of a loved one.

When: Thursday, October 6, 13, 20, 27
Time: 6:30-8:00pm
Where: UNL Women's Center, 3rd floor of the NE Union, Room 340

Please pre-register at mourning hope.org, by contacting Mourning Hope at 402-488-8989, or emailing at hope@mourninghope.org.

More details at: www.mourninghope.org