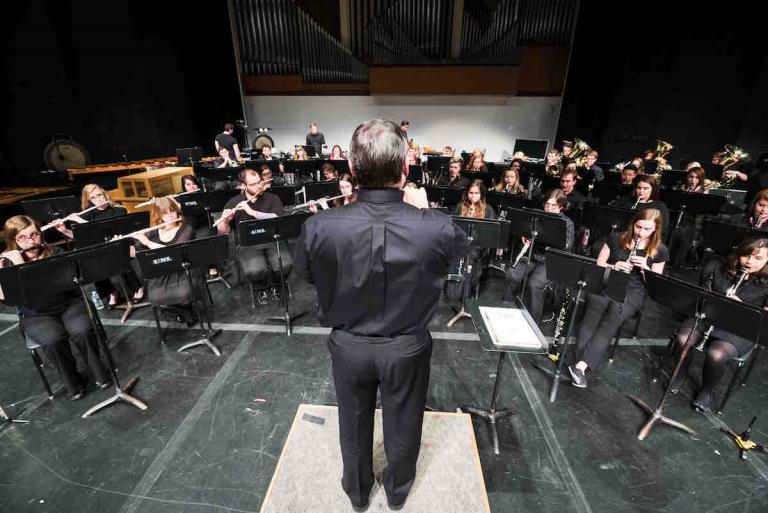 Innovative Australian-born pianist, composer and arranger Percy Aldridge Grainger was an early champion of the Wind Band and left an indelible mark on its literature and history. For our first program of the season, the Symphonic Band, under the direction of Tony Falcone, will explore his rich and varied output for the medium at 7:30 p.m. on Tuesday, October 11 in Kimball Recital Hall. The concert will run the gamut from Grainger's well-known conventional pieces, to lesser known and more imaginative works and treatments of his music borrowed from other settings.

The Symphonic Band has the distinction of being the band program's top symphonic ensemble. Its select mission is to provide instrumentalists with an opportunity to demonstrate and develop the techniques and musical instincts appropriate to a symphonic setting.

This performance will be live Webcast. Visit music.unl.edu for the direct link the night of the performance. Tickets are General Admission $5; Student/Seniors $3.