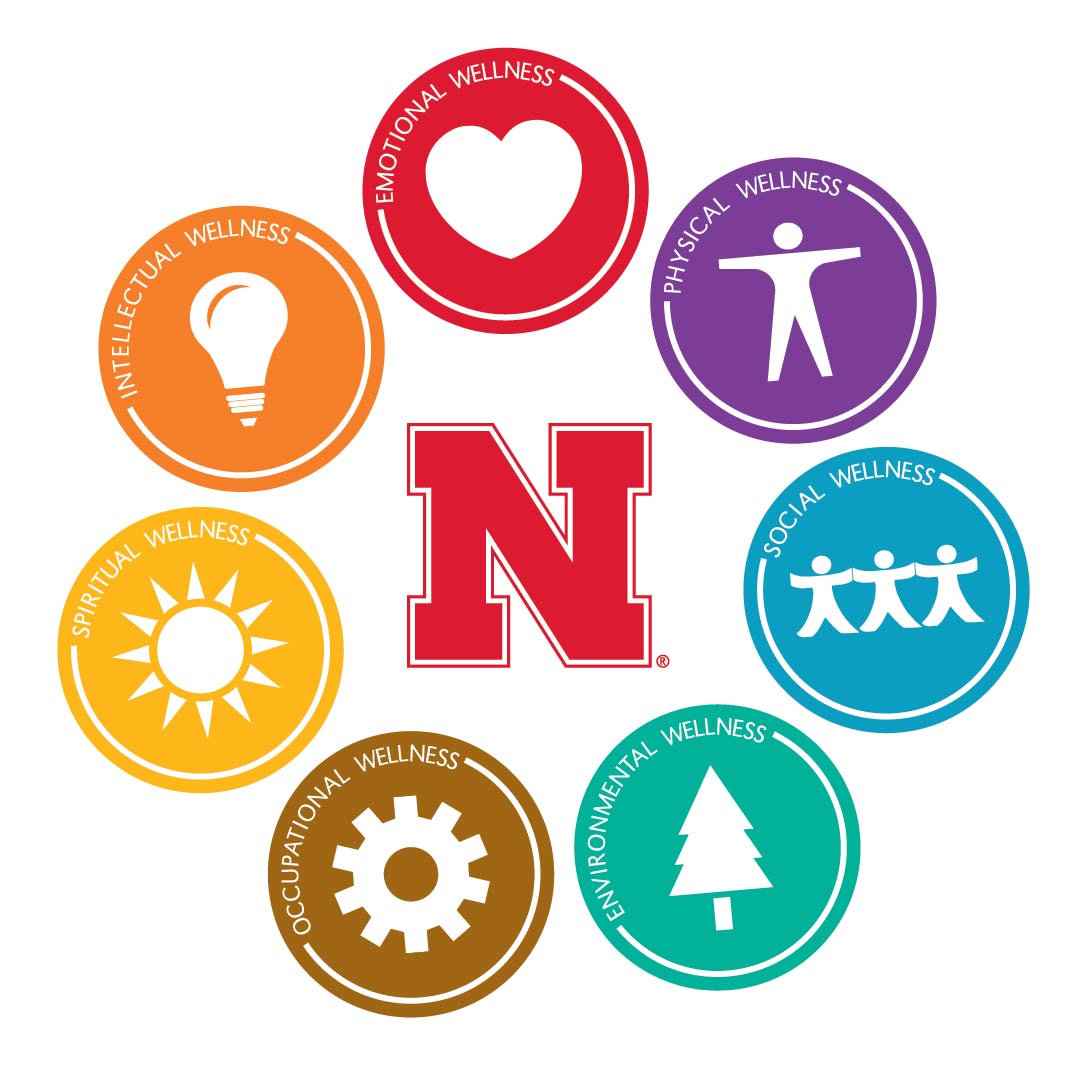 The UNL Wellness Initiative and partners are hosting "All About You!" wellness fairs to educate the UNL community on total wellness. Representatives from UNL departments covering all elements of wellness (physical, emotional, environments, occupational, intellectual, spiritual and social) will offer dozens of free wellness screenings and services, including stress management, financial wellness and non-fasting cholesterol.
Events are held on the following dates and all are free to attend:
Oct 20 | 8-10am | Nebraska East Union
Oct 27 | 8-10am | Nebraska Union
Nov 2 | 8-10am | Nebraska Union
Nov 3 | 8-10am | Nebraska East Union
The four events will be held just prior to the annual UNL Health Risk Assessment that employees complete through their Firefly online employee portal in November. Attendees can also find out their body mass index, blood pressure and fasting wellness blood profile–all of which are requested in the annual assessment. Those who complete the Fasting Wellness Blood Profile should fast the morning of the event and bring $25 cash or check ONLY.
The UNL Wellness Initiative encourages those in the UNL community to be informed about personal health and get connected to resources to improve or maintain their wellness status. Those who visit at least seven booths at the event will receive wellness swag and be entered to win one of four $50 gift cards to Campus Recreation.
Event Partners:
University Health Center, Counseling and Psychological Services, Employee Assistance Program, Campus Recreation, Blue Cross Blue Shield of Nebraska, TIAA, Fidelity, Student Money Management Center, Career Services, University of Nebraska Federal Credit Union, ACReW, Sustainability Initiative, Bike UNL, Student Involvement, Student Health 101, UAAD, University Health Center-Health Promotion & Outreach, Women's Center, Men@Nebraska, and UNOPA.

More details at: http://go.unl.edu/allaboutyou