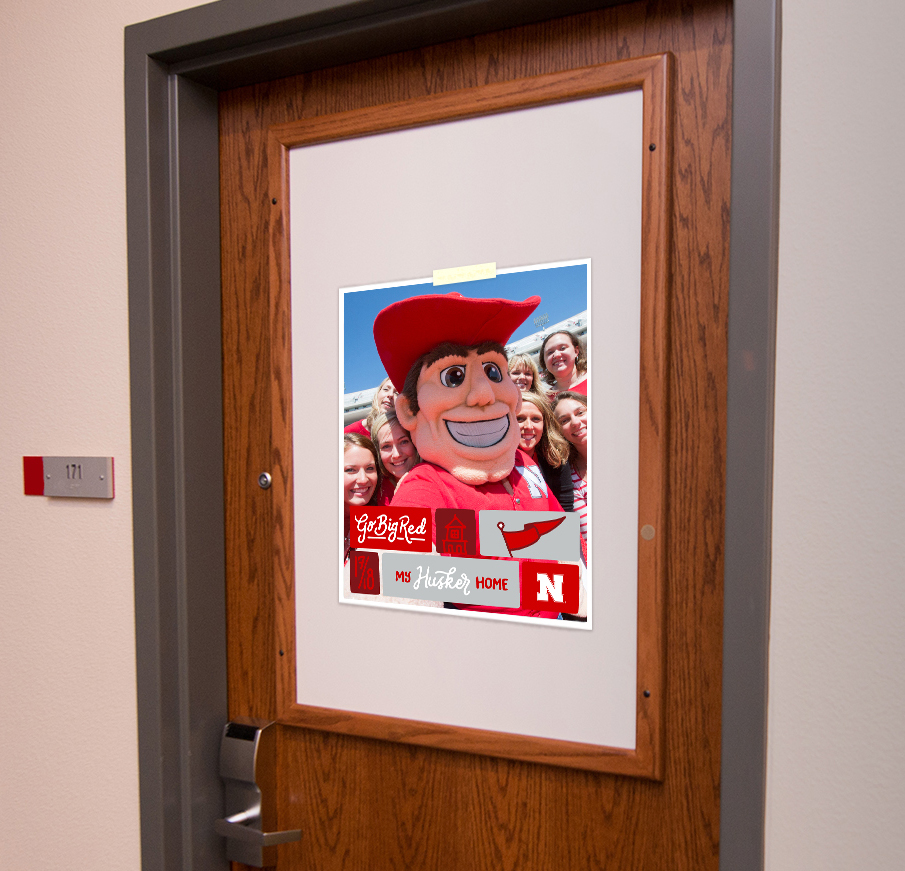 The University of Nebraska–Lincoln and on-campus printing kiosk partner Ink are welcoming students back to campus for the fall semester in a new way in 2017. Students are invited to create a Welcome Selfie sign for the door to their on-campus home with the help of custom Husker filters and free printing from Ink.

Instructions for creating a Welcome Selfie are simple. Just take a new selfie (or choose your all-time favorite) and visit selfie.unl.edu to:
1.) Upload the selfie
2.) Select and add a custom Husker filter
3.) Make any adjustments and send to Ink, the campus printing kiosks

Then, find the closest Ink kiosk and print. Thanks to Ink and the credit already applied to each student's Ink account, printing a Welcome Selfie is free.

When affixing a Welcome Selfie to a residence hall door, printouts can only be posted to the white boards on the residence hall doors and only with painter's tape.
More details at: http://selfie.unl.edu/