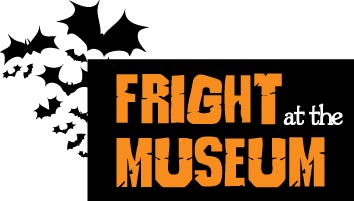 The University of Nebraska State Museum "Fright at the Museum" event will be held from 5-9 p.m., Oct. 26-27 at Morrill Hall. This Halloween event marks the first of its kind sponsored by the museum for children and families.

The museum will be divided into "Three Tiers of Terror," giving visitors the opportunity to pick their level of fright. Each floor will have feature spook-tacular activities including hands-on games, live creatures of the night, candy giveaways, spooky surprises, music and more.

The different tiers are "Super Fun," "Spooky" and "Seriously Scary." Here is a sampling of the activities visitors can expect on each floor:

The "Super Fun" first floor is for all ages.
•Tarantulas and gross science with the UNL Biology Club
•Bugs from the UNL Department of Entomology
•Owls and vulture from Raptor Recovery
•Bean bag toss and ladder ball games
•Dino Disco

The second "Spooky" floor is for all ages.
•Candy Catapult
•Black Light Room
•Candy Cascade
•Mesozoic Monster Room (This area is best for ages six and up.)

The "Seriously Scary" third floor is recommended for ages 9 and up with a parent or guardian. There will be zombies and other scary fun.

Regular museum admission will be charged. Doors open at 5 p.m. Children must be accompanied by adults. Tickets will be required to participate in certain games. A packet of game tickets will be provided at the front desk at no additional charge. There is an additional fee for planetarium show tickets. Visitor parking is free in the loop south of 14th and Vine streets. For more information on the event, visit http://www.museum.unl.edu/fright.

The Museum would like to thank the Pepsi and ConAgra Foods for being Fossil Funder sponsors of this event. Special thanks also to the Friends of the Museum, KOLN/KGIN-TV Channel 10/11, State Troopers Association of Nebraska, UNL Biology Club, UNL Department of Entomology, Safe Kids Lincoln-Lancaster County, Oriental Trading Company, Hy-Vee, Lincoln Zombie Walk, Spirit Halloween, Party America and all of our volunteers.
More details at: http://go.unl.edu/d09