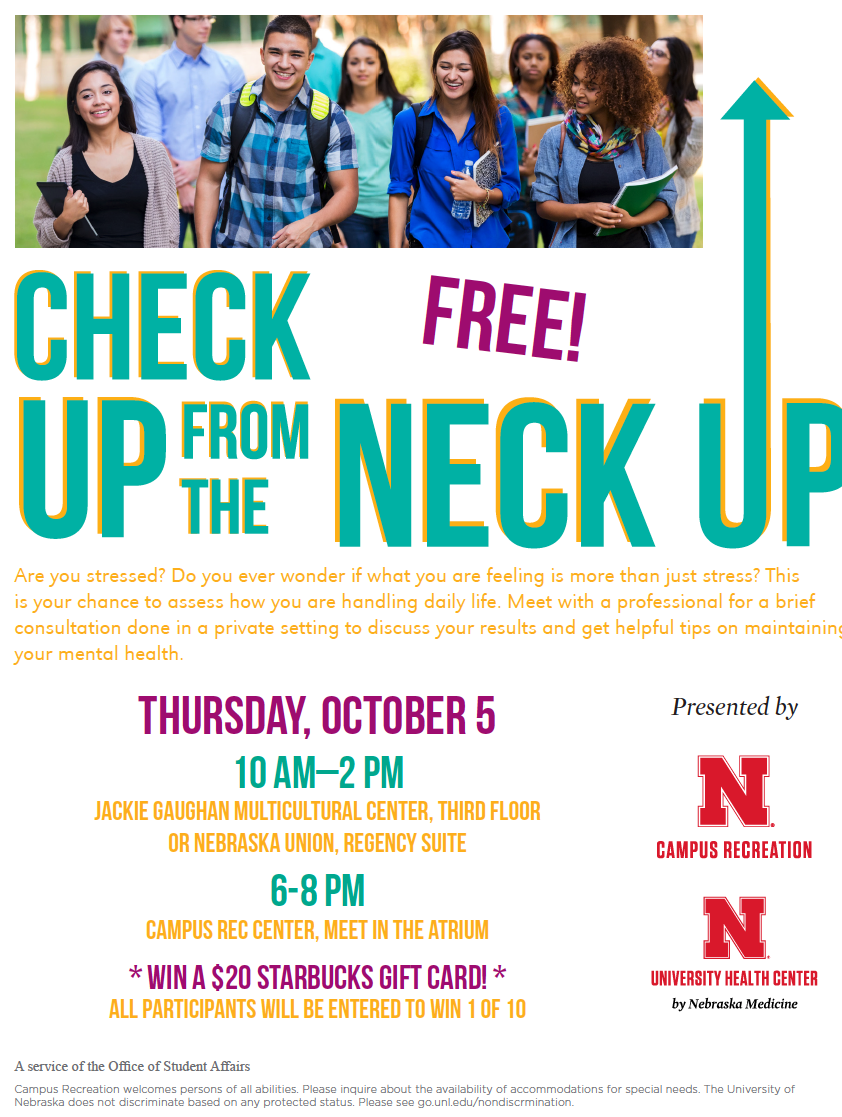 Are you stressed? Do you ever wonder if what you are feeling is more than just stress? This is your chance to assess how you are handling daily life. Meet with a professional for a brief consultation done in a private setting to discuss your results and get helpful tips on maintaining your mental health.

Help us shatter the stigma around mental health by committing to getting screened and bringing at least one friend to get screened with you.

*All participants will be entered to win 1 of 10 Starbucks gift cards!*

Three locations:
• Jackie Gaughan Multicultural Center, Third Floor, 10 a.m. to 2 p.m.
• Nebraska Union, Regency Suite, 10 a.m. to 2 p.m.
• Campus Rec Center, meet in the atrium, 6 to 8 p.m.

More details at: https://events.unl.edu/health/2017/10/05/123237/