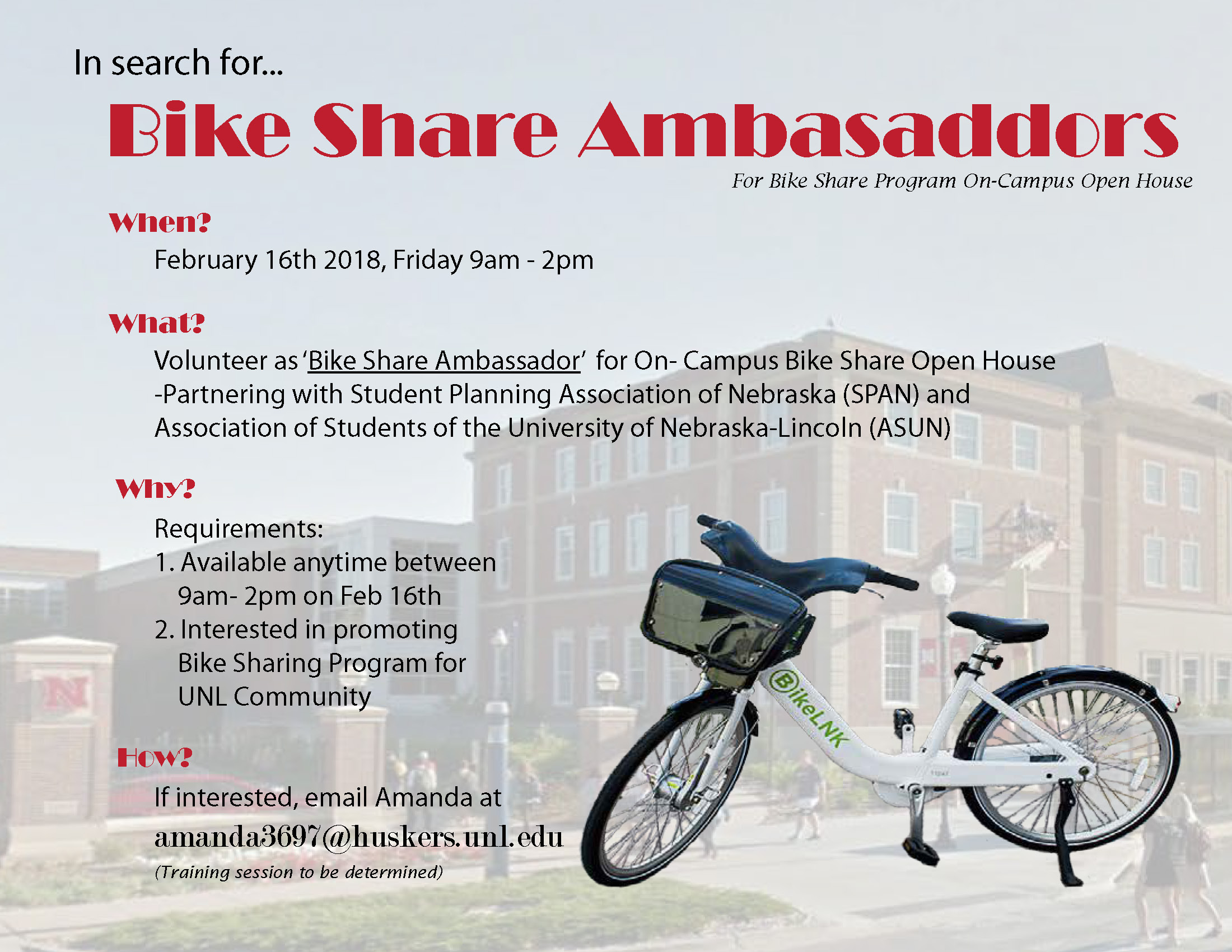 Bike what?! Yes! Bike Share is coming up this Spring 2018. Bike Share Ambassadors will be volunteering for the 'On-Campus Bike Share Open House' on February 16th 2018, Friday 9am- 2pm at The Crib, Nebraska Union.

Requirements for Bike Share Ambassadors:
1. Interested in promoting Bike Share for UNL & Lincoln community
2. Available anytime in between 9am to 2pm (don't have to be at Open House the whole time) on Friday, February 16th 2018.

Training or briefing session will be determined. Interested in volunteering as Bike Share Ambassador? Contact Amanda at amanda3697@huskers.unl.edu.