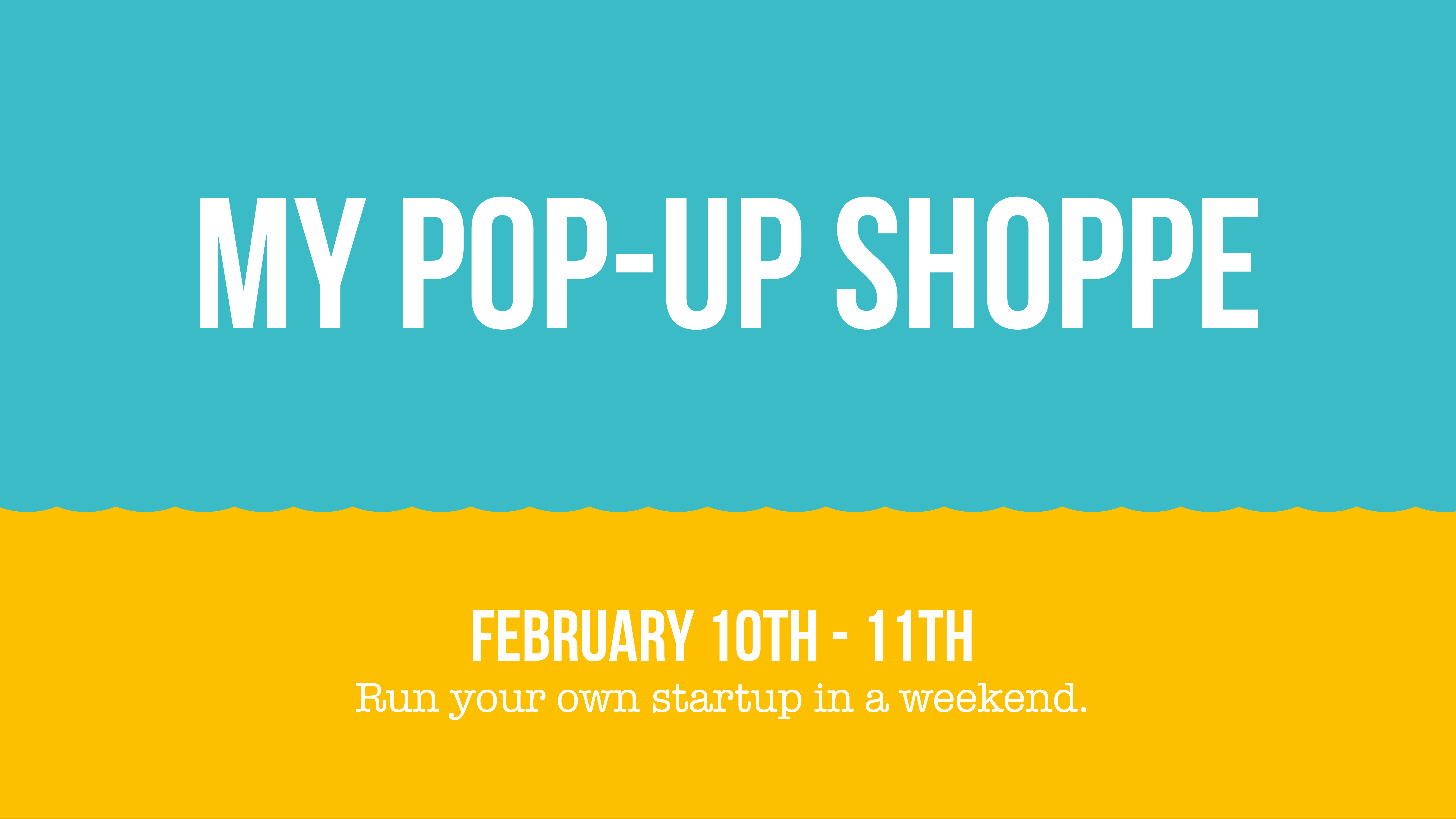 My Pop-Up Shoppe is an opportunity for students to run a real startup for the weekend. We'll provide everything you need to make the startup operate. You'll receive the business model on Saturday morning. Then your team will work to market, sell, operate, and brand your startup. You'll be selling real products/services to real people, while you are making real money.

This opportunity is for all majors who are interested in receiving more experience but fits best with: Journalism, Marketing, Management, Entrepreneurship, Communications, Ad/PR, Graphic Design, Photography/Videography, Leadership, English, Economics, or anyone else interested in learning the hard skills of running a business.

In one weekend students will gain an introduction to the real skills employers are looking for. Everyone has the potential to go out and create their own work. This is an opportunity to gain real-life, valuable skills like communication, teamwork, marketing, grit, and management that can be used in every job.

Register and more details: https://www.eventbrite.com/e/my-pop-up-shoppe-tickets-42365828333

For more information contact Phi Beta Lambda.
More details at: https://www.eventbrite.com/e/my-pop-up-shoppe-tickets-42365828333?utm_campaign=UNL_ENews&utm_medium=email&utm_source=event&utm_content=My Pop-Up Shoppe