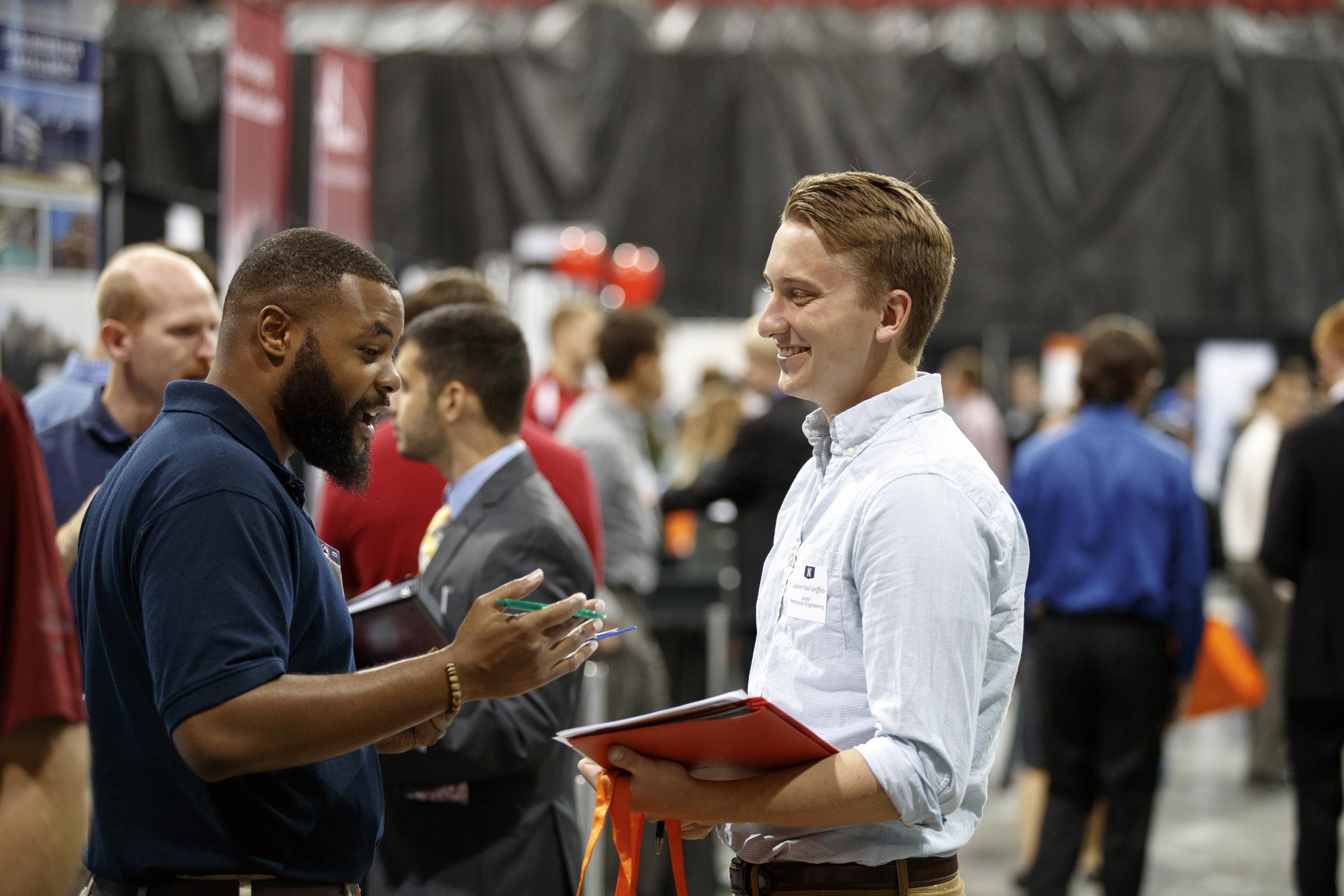 The University of Nebraska-Lincoln will host seven Career Fairs this spring. The Business and Liberal Arts fair (Wednesday, Feb. 22) and the STEM fair (Thursday, Feb. 23) will be held at Pinnacle Bank Arena (PBA) for the second year in a row. Free shuttles will be available on the south side of Nebraska Union starting at 12:30 p.m. and free parking will be available in the PBA parking garage.

We will also host an Agricultural Sciences and Natural Resources fair (Thursday, Feb. 16) in the Nebraska East Union, an Architecture fair (Thursday, Feb. 23) in Architecture Hall, Public Service and Nonprofit fair (Wednesday, March 1), Journalism and Mass Communications fair (March 2) and Education fair (Wednesday, March 15) in the Nebraska Union.

Over 5,000 students and over 400 unique employers are expected to attend the seven fairs. Several new employers are attending the spring 2017 fairs that did not attend the spring 2016 fairs. Among the new employers are National Ecological Observatory Network (NEON), Blattner Energy, GIX Logistics, Kerber Companies, Meers Advertising, Q2 Software, Nebraska Attorney General's Office, and Sanford USD Medical Center.

To prepare for the spring career fairs, students should consult the Prepare for the Career Fair brochure and attend Prep Week events. To see a complete list of Career Fair dates and details, visit careers.unl.edu/fairs.
More details at: http://careers.unl.edu/2017-spring-career-fairs