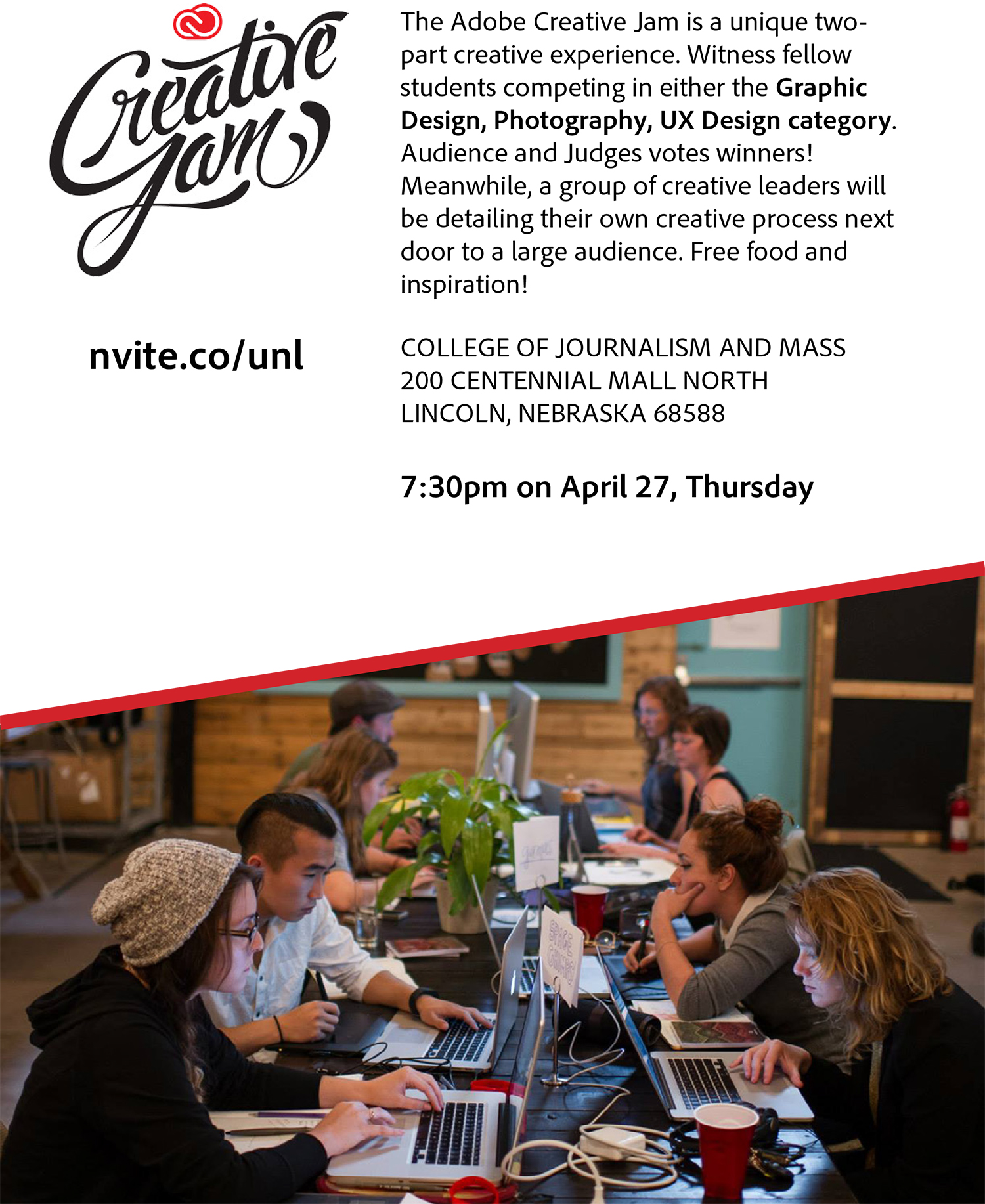 ave the date! Adobe is bringing the Creative Jam to University of Nebraska-Lincoln on April 27th, Thursday! The event focuses primarily on three areas: Graphic Design, User Experience Design, and Photography.

The Adobe Creative Jam is a unique two-part design experience where teams compete in a tournament utilizing Creative Cloud; meanwhile, a group of creative leaders detail their own creative process in the Creative Jam Presentations next door to a large audience. Free food and inspiration! Open to public and doors open at 7:30. General audience can sign up for the optional 1-1 Behance Portfolio reviews with Creative Professionals.

Winners of the competition get a free year of Adobe Creative Cloud (now or after graduation)! If you would like to apply to compete, vist https://nvite.com/CreativeJam/unl and fill out the form under COMPETITION APPLICATION. Adobe will send you more details. Limited seats are available.
More details at: https://www.youtube.com/watch?v=WH45l_DY1gc