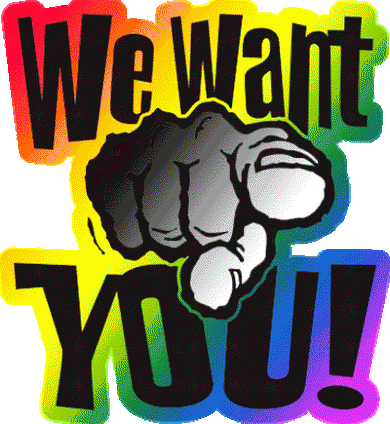 Whether it is the beginning of the year or the middle of the year, an organization can always use new ideas and energy!

Before beginning the recruitment process, your organization must identify the needs of the people you are trying to recruit and identify why those students might want to join. One way to do this is to current members why they joined. Your organization also needs to look at what type of person your RSO needs and begin recruiting people who will help make your organization the best it can be.

Why Do Students Get Involved?
It is important to understand why students want to join a group. For some, the choice is based on academic concerns. People often join groups representing their fields of study to create networks, which will later be used in their respective job areas. Friendship is another reason individuals will join a group.
Particularly at the college level, students often face losing friendships from high school, and will seek to make new friendships and get to know new people. Yet another reason individuals will join a group is to experience new things and broaden their minds.

The only way an organization can understand what draws people to their group is to ask current and former members. By doing some research, an organization can find the most effective methods of promoting their group.

Benefits and Opportunities
Why should students join your group? Make a list of the benefits and opportunities that new members will receive for their involvement (i.e., input in bringing entertainment to campus, free admission to your organization's events, meeting people, skill enhancement in areas of publicity and advertising...).

Define the Kind of Member You Want to Recruit
What qualifications are you looking for in the new blood of your organization? For example: enthusiasm, skills, ability, motivation,commitment to the organization, interest in the organization's goals and objectives. After you have decided this, you are ready to begin your recruitment campaign! This involves everyone in your organization! Keep in mind what current group members need while you attempt to earn the loyalty, commitment and energy of new members.

In the next RSO Newsletter, specific strategies to help increase recruitment will be discussed.