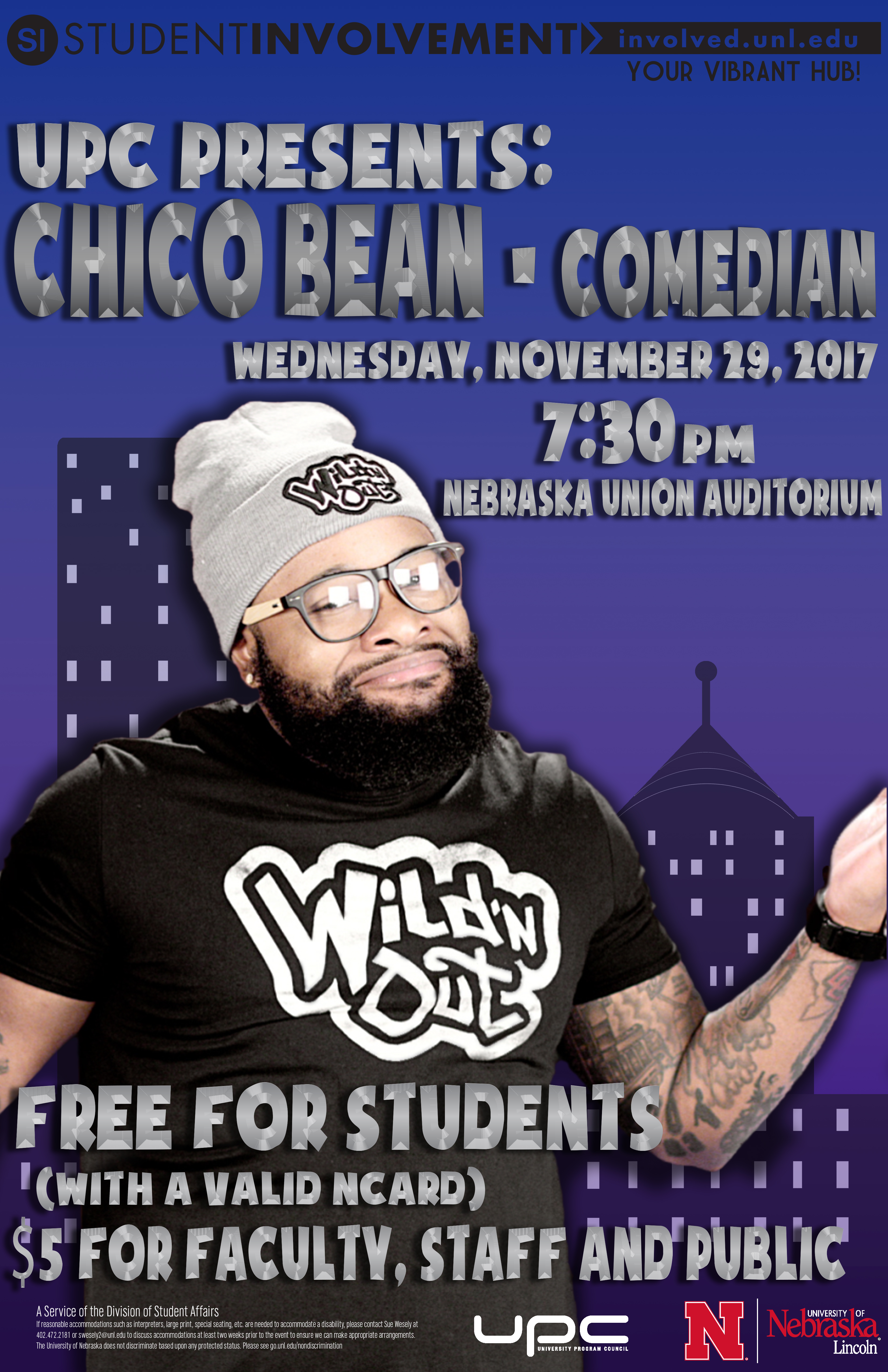 Anthony Jamal Bean, known as Chico Bean is an American comedian, actor, singer and producer. His career started as an opener for comedian, Chris Wiles. In his early career, Bean founded the "Freestyle Funny Comedy Show" along with B-Daht and Darren Brand. The group has performed at comedy clubs, colleges, and universities.

Later, Bean was sought out by Nick Cannon to audition for the fifth season of MTV's "Wild 'N Out." Bean has been a cast member ever since and is well known for his "Sucka MC Battles" and his Wildstyle battle with rapper Safaree in the "T-Pain" episode of Season 7.

The performance will be preceded by a student comedic act.