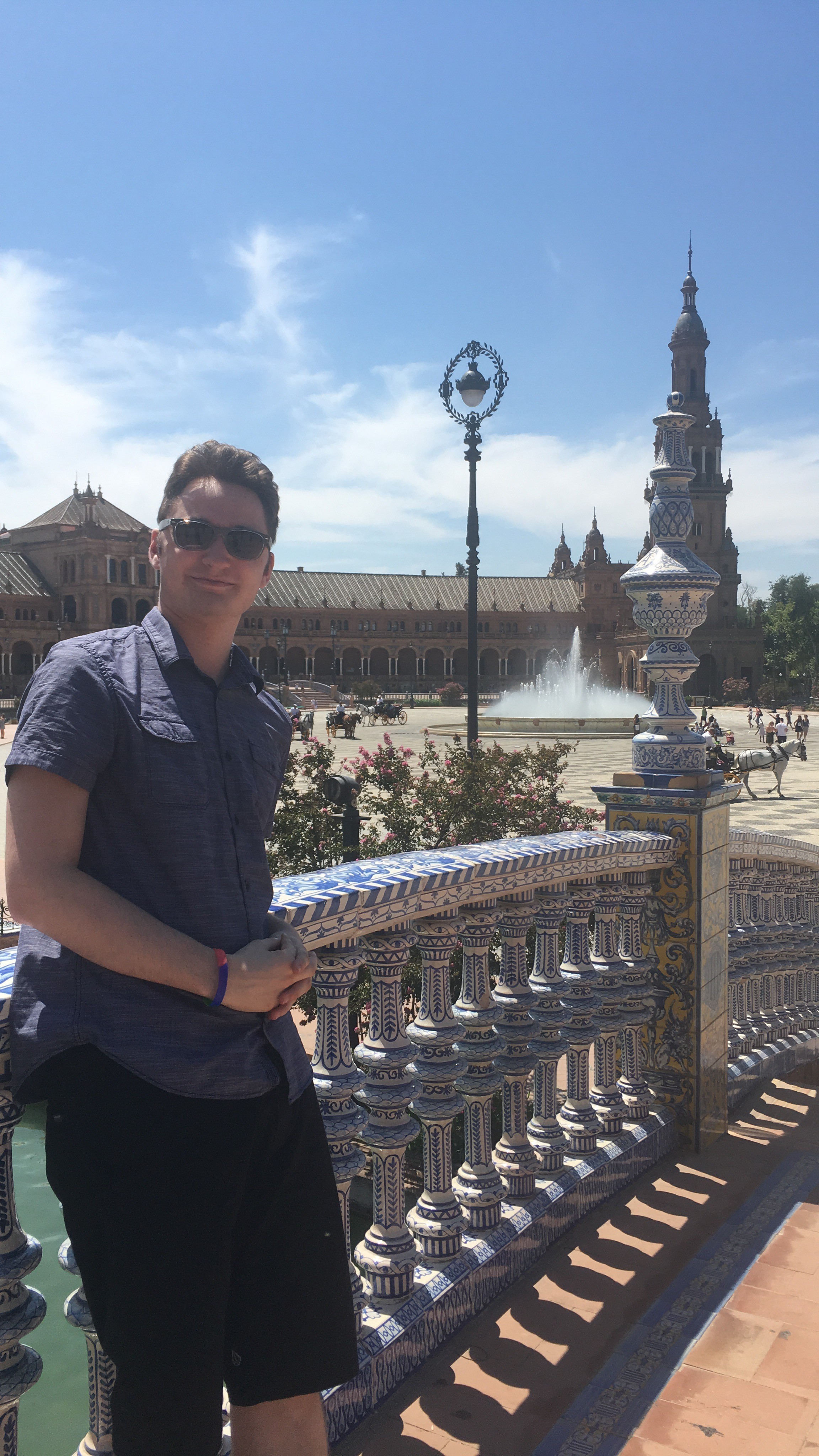 Name: Cooper Wright
Majors: Global Studies and Political Science
Minors: Arabic, Human Rights and Humanitarian Affairs, National Security Studies, Spanish
Hometown: Windsor, Colorado
Year at UNL: Sophomore

Favorite book and why?
My favorite book is the Poisonwood Bible by Barbara Kingsolver. The Poisonwood Bible is about a evangelical Baptist who takes his family and mission to the Belgian Congo in 1959. The book is told from the perspective of the wife and four daughters, set against the Congo's fight for Independence, and you can see how their racial preconceptions change coming from 1950's Georgia. The father attempts to introduce Christianity to the tiny Congolese village, which is fruitless considering that he knows very little of their language, culture, and religious beliefs. The father himself is a symbol of colonialism, and he thinks it is his right and responsibility to bring change to a country that he misunderstands and looks down upon. The family is representative of all of us, unwitting participants in all of this, who chose to close their eyes and pretend nothing is happening.

Favorite movie and why?
The Help, which is about a young white writer who writes a book about several black maids who raise white children in 1963 Jackson, Mississippi. This movie highlights issues such as segregation, lynching and Jim Crow laws, and personalizes the civil rights movement. It helps viewers like myself consider what life must have been like for African-Americans during one of the darkest periods in American history.

Why Global Studies?
I chose Global Studies because it incorporates and emphasizes all of the experiences I wanted to have in College. I have enjoyed taking classes from a wide variety of departments such as Arabic, Spanish, Geography, History, and Political Science, all of which have applied towards my major. I have already had opportunities for research, internships, and study abroad. I have made connections with foreign service officers, state senators, and students from all over the world.

Education Abroad Experiences:
Last summer, I participated in an intensive Spanish language program in Granada, Spain. I was the only American student in the level I placed into, and shared a classroom with students from Iran, the United Arab Emirates, Kurdistan, China, Japan, Brazil, and the Dominican Republic. I learned to rely on Spanish as the primary means for communicating with my classmates, since nobody else spoke English as their primarily language. This experience also allowed me to see the influence of the Spanish language around the world. This summer, I will be studying Arabic in Meknès, Morocco. This will be an interesting and exciting experience for me, because I will get to personally experience the holy month of Ramadan and experience unique social and cultural etiquette. I look forward to sharing this unique experience with my host family and breaking the fast with them at the end of the day. Lastly, I have secured an internship with the US Department of State at the US Embassy in Montevideo, Uruguay this fall. I will be working in the public affairs section where I will be in charge of educational exchange programs and community outreach, and have the opportunity to work on Spanish translation and network with local politicians. I will be living with a foreign service officer, which will give me a better understanding of foreign service as a future career. More about this internship in the link below.

Advice for new global studies students: D
o not limit yourself. Apply for everything, from scholarships to summer programs despite how competitive they are. You might be pleasantly surprised with the results.

Post-graduation plans:
There is no linear path for a career after graduation. Ultimately, I would like to become a foreign service officer. Immediately after graduation, there are a couple of programs I am considering (i.e. JET Program, Fulbright, MENA Fellowship, North American Cultural Assistants, Consular Fellowship Program, etc) to accumulate more skills before entering the Foreign Service.
More details at: https://careers.state.gov/intern/?utm_campaign=UNL_ENews&utm_medium=email&utm_source=news&utm_content=STUDENT SPOTLIGHT: Cooper Wright