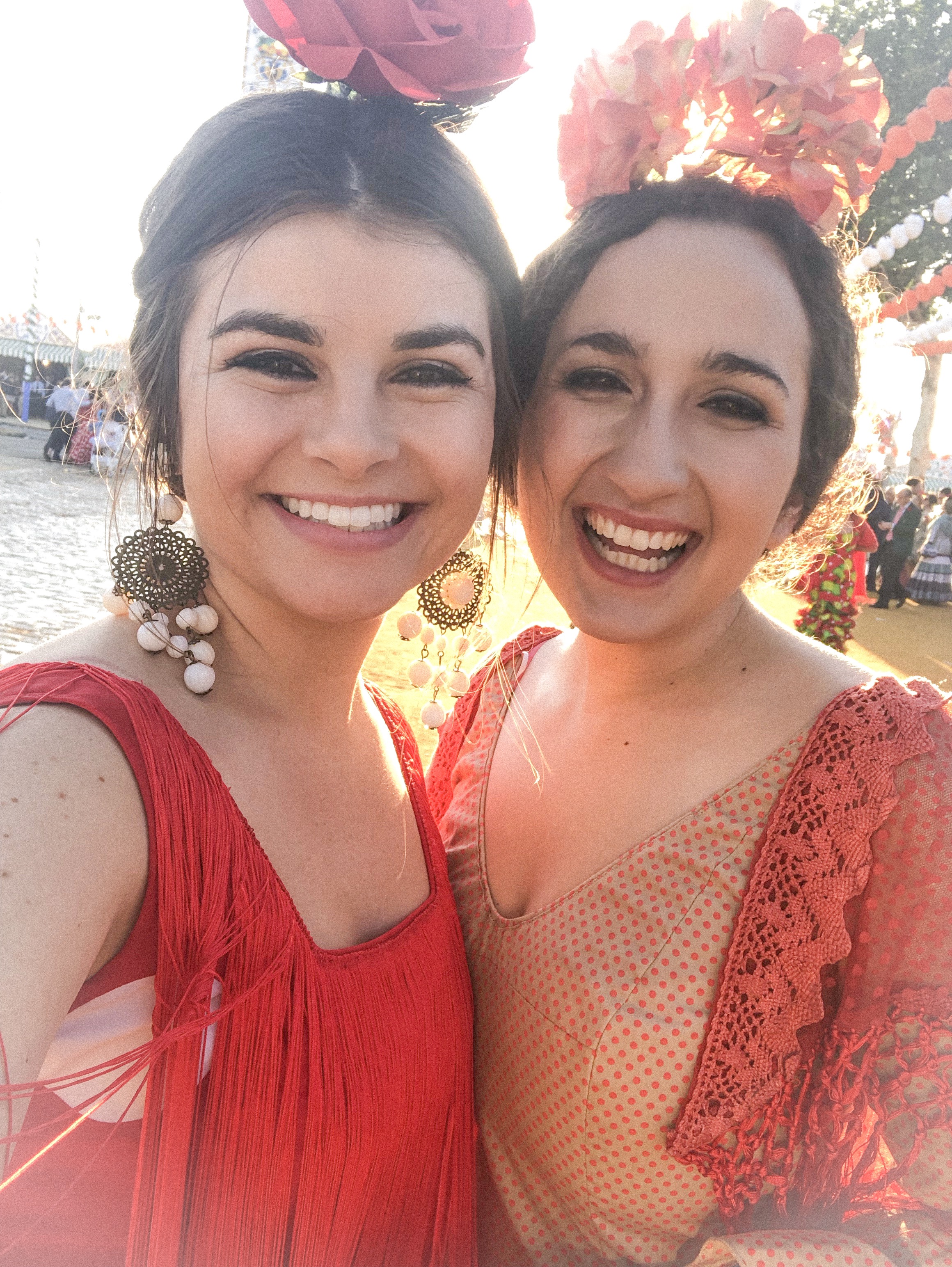 Name: Laura Melcher

Majors and minors while at UNL:
I received a BA in Global Studies & Spanish with minors in Arabic & National Security Studies.

On and off campus involvement:
(1) One of my favorite off-campus involvements was serving as a volunteer ESL instructor for Lincoln Literacy Council, where I taught immigrants and refugees English and helped them assimilate to the culture. This paired well with global studies because I worked with people from all over the globe, including Iraq, Japan, Syria, Mexico, and Venezuela.

(2) I was also a member of the National Security Club, also known as the Great Plains National Security Education Community (GPNSEC). There, we met and discussed topics relevant to national security and practiced analytic techniques and critical thinking skills.

(3) As a mentee, I was also involved with the Fellowship Of Catholic University Students (FOCUS). I received a mentor and she prayed with me and led me closer to God.

(4) I was also a member of Alpha Phi sorority for my Freshman and Sophomore year.

What have you been up to since graduation?
Since graduation, I have actively applied what I learned as a Global Studies and Spanish student by moving across the world to teach English in Seville, Spain for a year with a company called Meddeas. I have traveled throughout much of Europe, and truly "studied" the globe by experiencing other cultures first-hand. For example, an entire week in Seville is dedicated to a celebration of their culture. A make-shift village is formed with uniquely decorated tents, called "casetas", each one with their own live band, bar, and kitchen. The women wear flamenco dresses and the men wear nice suits. The entire week is filled with locals and tourists dancing Sevilliana and celebrating the richness of their culture. I have never seen anything quite like this, yet they don't know life without it. Flamenco is truly woven throughout their culture and I was able to experience it in real life. In between teaching classes I happily received free dancing lessons from the students, although my performance was sub-par.

Why did you apply for this organization?
I was determined to work abroad, so after researching various companies and opportunities, I found Meddeas. I was drawn to this organization because their mission to improve students' foreign language skills coincides with my absolute passion of languages. I enjoy learning foreign languages and get excited to help others do the same and achieve their goals. In addition, the company has admirable values. As a Catholic, they offered me the opportunity to work at an all-girls Catholic school in southern Spain – a dream for me.

What was the application process like?
After sending in an online application, you receive an email that states if you qualify or not. If you do, the next step is a Skype interview. Following this, you will be invited to an in-person interview near one of their U.S. office locations. Once you receive the e-mail with a job offer and accept, you will receive your location and school assignment. The assignment is based on your preferences and Meddeas works hard to find a good match. This information is also important because it is necessary to apply for a Visa.

Why Spain?
I chose Spain because I studied abroad in Barcelona for the entirety of my Junior year and I loved it. The culture, the people, the language, and the country itself is beautiful to me. I knew that I had only experienced one region, yet Spain's different regions vary greatly in cultural norms and traditions. It's truly quite impressive. Also, I figured it would help knowing the language if I wanted to truly immerse myself into the culture of Southern Spain.
I started the process around February and I was accepted in March. I received my school assignment in April/May and immediately started the Visa process.

What were some of the benefits?
The program includes and funds an online TEFL course that each language assistant completes throughout the duration of their internship. So, I ended the year with a 120 hour TEFL certificate that is internationally recognized. Essentially, it gives you the qualification to teach anywhere in the world.
I learned far more than I taught while working in Spain and I gained the dear friendship of 204 students and about 20 professors. I learned how to rent an apartment in a foreign country while using a foreign language, a process that is much different than here in the States. In addition, the people of Meddeas are extremely helpful and responsive. The program included a day-long orientation in Barcelona to train us on classroom management skills, lesson sequencing, cultural differences, and lifestyle in Spain. I created original lesson plans, activities, and presentations for students that varied in age, level, and subject focus.

Overall, this experience is one of the most special times in my life that I will hold in my heart forever. The greatest part of the experience was the people I met. The people of Spain are friendly, full of personality, and in my opinion, they enjoy life at a gentle pace. I really like this because they place a great emphasis on family and spending time with the people they love. The students and the professors I worked with became like family to me. We taught each other about our cultural differences and we all laughed at the language barrier when it created an awkward situation. They also dress very nicely – any form of workout clothes is only acceptable at the gym. I learned this lesson quickly.
Seville is in the Southern region of Spain, called Andalucía. The cobble-stoned city is absolutely gorgeous and is home to the biggest Gothic-style Cathedral in the world and the famous Alcazar. One aspect that stands out to me is the evident mix of cultures shown through the architecture, dress, music, and language. Historically, various groups including the Moors and the Christians conquered the south and as a result, the city is a beautiful blend of those cultures.

What is your advice for current GLST majors interested in applying for similar opportunities in the future?
I have a lot, but I will give my top three because some of the lessons you can only learn as you go through it.

1. Start the Visa application ASAP and find someone who has done it before to ask for advice. It can be incredibly overwhelming. I have done it twice now and I still have things I would have done differently. For example, most documents need to be translated into Spanish, which you have to pay for. Instead, try your best to order all original documents in Spanish. The English version is only for your sake anyways.

2. Never put a payment down or even 1-month rent for an apartment you have not seen in person. This sounds obvious, but I made that expensive mistake myself for an apartment that did not exist. Take your time, rent an Airbnb while you search, and meet any potential roommates before committing.

3. Join a club, gym, language exchange program, or anything that will help you make friends and connect with people. One of the greatest challenges you can face while abroad is loneliness. You move across the world to a city you have most likely never been, you do not know a soul, and you are speaking a different language. It can be hard. However, the good news is that people will love to meet you, hear your story, and definitely practice some English with you. This is also related to you practicing Spanish, or whatever language you are using. Have you ever laughed at someone who tried to speak English? I hope not. The same applies to you. When people hear you speak, their goal is to understand you and they will be appreciative that you are stepping outside of your comfort zone to speak with them.

If any of you reading this would like more advice about any aspect of this, please feel free to reach out. Dr. Emira Ibrahimpasic has my contact information.