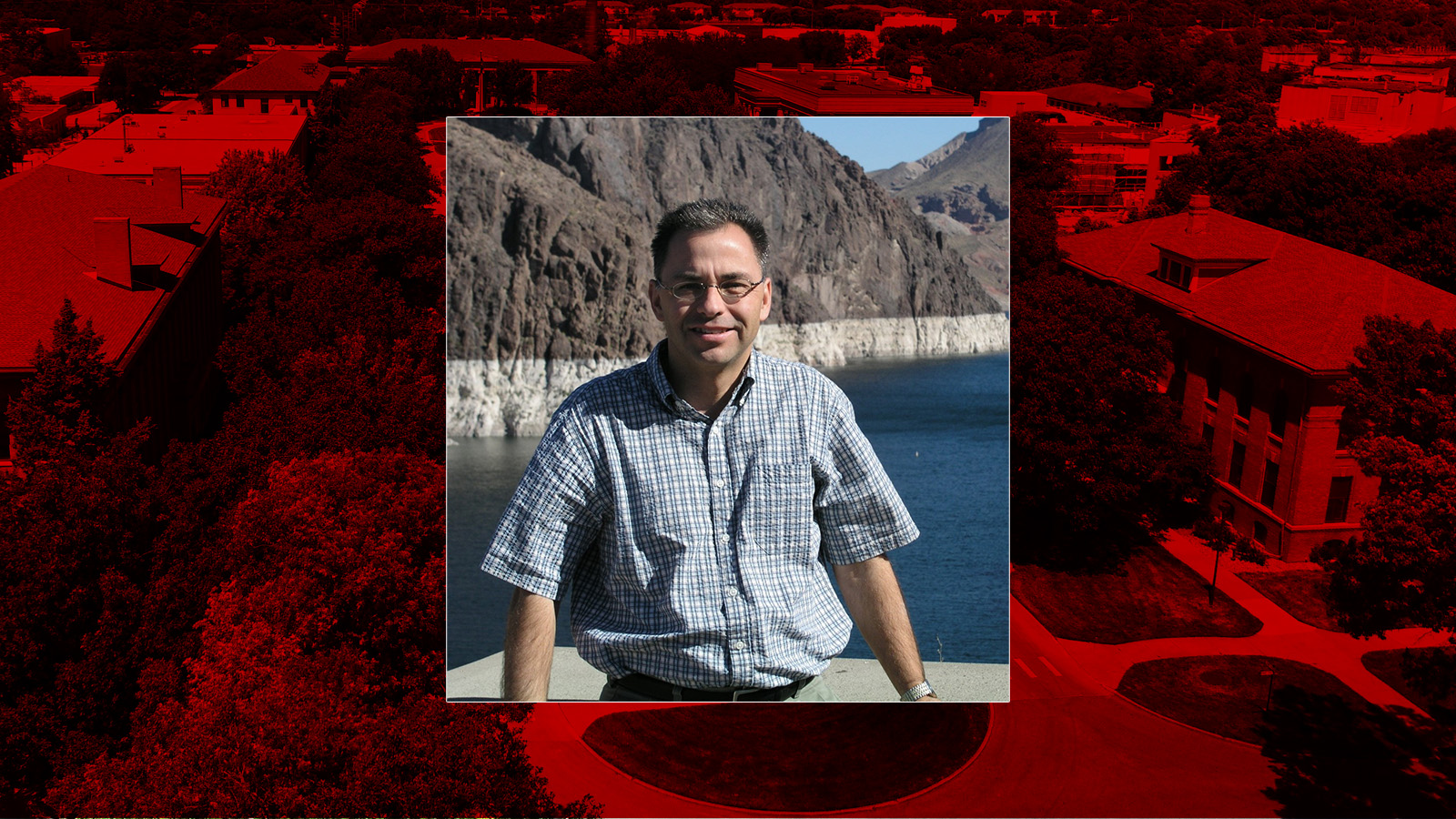 About Michael

I am originally from Michigan, where I grew up with a love for snow and the desire to be a meteorologist. After getting degrees in Meteorology and Atmospheric Science from the University of Wisconsin-Madison and the University of Missouri-Columbia, I came to UNL in 1995. Although Michigan and Nebraska are very different, I have learned that the role of water is central to life in both states.

What is your position at the University of Nebraska-Lincoln?

I am a faculty member in the Applied Climate and Spatial Science faculty area within the School of Natural Resources. Understanding drought is my specialty. My appointment is a combination of teaching and research. I teach three climate-related classes now and my research looks at the impacts of drought and extreme climate events.

What drew you to the University of Nebraska-Lincoln?

I came to the UNL to join the National Drought Mitigation Center (NDMC) shortly after it was first established at UNL in 1995. I stayed with the NDMC from 1995 to 2016, and I served as the NDMC Director from 2007-2016.

What aspect of working in an educational setting do you enjoy the most?

There are so many aspects of working at the university that are great. But what I think I love best is getting to know scientists and students from around Nebraska, the United States and the world. The comradery of working together to solve complex problems is very fulfilling.

What do you consider your greatest achievement?

When I was with the NDMC, I liked to stress the value of the 3 "Ts": team, trust, and tools. The NDMC owes its success to a culture that emphasizes the value of teamwork, being dependable and providing usable information to a variety of stakeholders. That culture continues to be an NDMC foundation today.

What is something that most people don't know about you?

Most people do not know that I spent a summer working at the Institute of Snow Research in Houghton, Michigan. As you can imagine, a summer like that summer fueled my love of snow and Lake Superior! The love for snow has diminished with age, the love for Lake Superior has not.

What is your life like outside of work?

I enjoy most being able to get outside and go hiking, biking, or other activities like that. Of course, hanging out with family and friends is also important, and the pandemic has made me realize that is even more of a blessing.