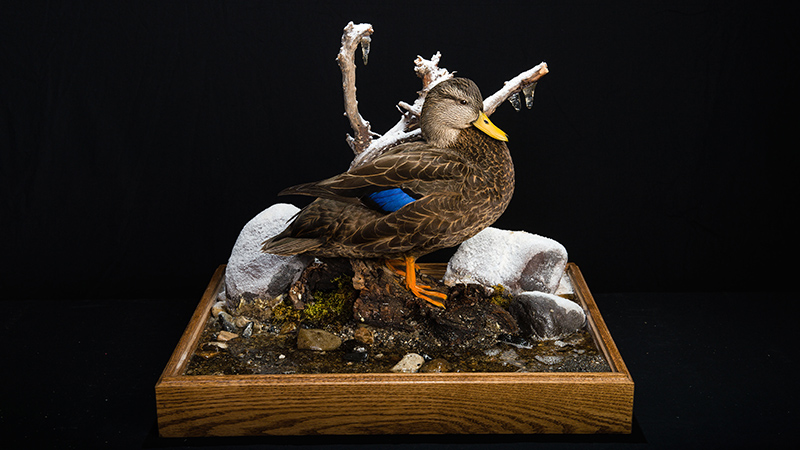 The Game Birds of the World collection from the Nebraska State Museum is now online. You can view the collection at https://go.unl.edu/gamebirds. The collection is currently housed in Hardin Hall on East Campus of the University of Nebraska-Lincoln.

The collection was original created by a former student of UNL, Dr. Everett ("Buzz") C. Madson. In his Introductory Zoology class, taught by Dr. Paul Johnsgard, the lectures, especially those on parasite life histories, had greatly impressed him, and had influenced his decision to go into medicine as a career. He made the gift of the collection to the museum in the name Johnsgard.

The collection contains over 160 mounted individual game birds of 103 species from around the world. The research branch of the University of Nebraska State Museum is over 140 years old and retains and protects millions of specimens for research and educational purposes, just as the Smithsonian Institution in Washington DC, the American Museum of Natural History in New York City, and Field Museum in Chicago do, but on a smaller scale. The bulk of Buzz's collection was under Plexiglas in professionally and exquisitely made habitat displays habitat boxes. The collection is too large to be housed for public viewing at the State Museum.

Patricia W. Freeman, Professor Emeritus and John Carrol, Director of the School of Natural Resources worked with Buzz to bring the collection to Hardin Hall where large exhibits are display in public spaces, while smaller exhibits are located in offices. Since all of the exhibits are not easily accessible to the public, the collection has been placed online including descriptions by Johnsgard. The collection can be searched by regional location, taxonomy and more.

More details at: https://go.unl.edu/gamebirds