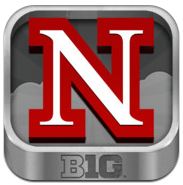 As we prepare for the start of a new school year, I thought it might be nice to share a helpful app for your smartphones and mobile devices: the Nebraska app.

It features the UNL directory, access to Blackboard, basic course information, campus event calendars, maps, athletic schedules, the library catalog and much more.

The app is free and can be found by searching for "Nebraska" at your designated app store. Note that iPad users will find this app in the iPhone listing of apps in the App Store.

The logo for the app is the academic N with a silver border that has B1G.

More info on the app can be found at http://www.unl.edu/ucomm/apps/.