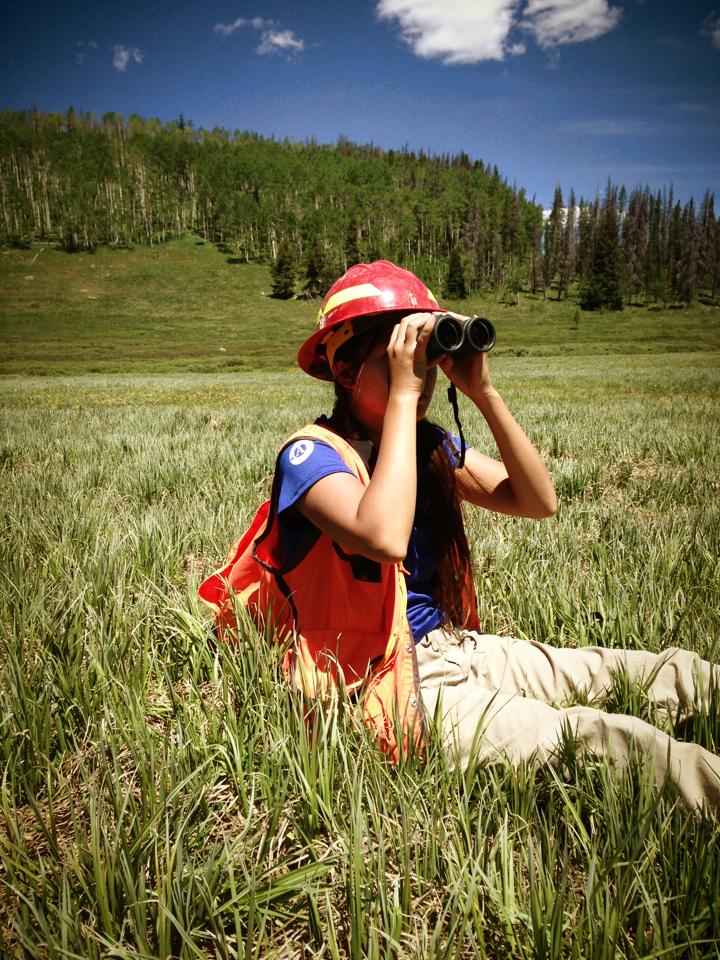 A childhood filled with discovering and exploring the outdoors led Vivian Nguyen to begin shaping her story at the School of Natural Resources.

"I spent most of my childhood outdoors and knew that I wanted to work in a career where I could enjoy being outdoors while doing something positive for the community — and hopefully the world," said Nguyen, a senior environmental studies major.

Most recently, Nguyen was one of ten students selected to study abroad in Namibia with SNR professors Larkin Powell and Mark Pegg.

The trip took place over three weeks in June 2013 and provided Nguyen with firsthand glimpses of rare and one-of-a-kind wildlife.

"We saw amazing wildlife including the endangered black rhino and the beautiful lilac-breasted roller," Nguyen said.

The group even picked up some of the local lingo.

"We also got very close to our tour guides who taught us all about Namibian history and culture — we learned some words in Oshiwambo," she said.

Since returning from her African adventure, Nguyen began an internship at WasteCap Nebraska, an environmental non-profit in Lincoln.

"My job is to work with members on assessing their businesses, using a model called 'Strive Towards Sustainability,'" Nguyen said. "I'm also helping to coordinate WasteCap's annual Sustainability Summit."

Nguyen was previously a summer intern with the U.S. Forest Service and worked at White River National Forest in northwest Colorado.

Aside from her classes and internships, Nguyen is involved with multiple student initiatives and organizations across campus including Sustain UNL and Garden Gang. She's also a former event planner and mentor for ASUN's Environmental Sustainability Committee.

Sara Cooper, environmental studies program coordinator/adviser, said that Nguyen's dedication to the environment is evidenced by her involvement in sustainability programming.

"She is passionate about working with others to create sustainable programs that help protect the environment," Cooper said. "She knows that in order to make positive changes, it isn't enough to just understand systems science, but that understanding humans and being able to communicate effectively are key components as well. Her ability to see challenges through multiple lenses allows her to develop many solutions."

What does the future hold for Nguyen? Following her tentative graduation in the spring of 2014, the possibilities are as vast as the great outdoors she so ardently loves.

"I imagine myself working seasonal field positions around the world, specifically with birds," Nguyen said. "If I ever decide to settle down, I'd like to continue in the field of conservation, ideally with planning and policy."

For now, Nguyen said she's focused on both graduation and on enjoying the SNR community she's become a part of.

"What I like most about SNR is the community it creates," she said. "The SNR faculty and staff truly enjoy their jobs and do everything they can to help students further their education and careers. Three years ago, I would have never imagined my life to have been this fulfilling."

— Mekita Rivas, Natural Resources

Do you know a stellar SNR student who should be spotlighted in an issue of Inside SNR? Send his or her contact information to mrivas@unl.edu.