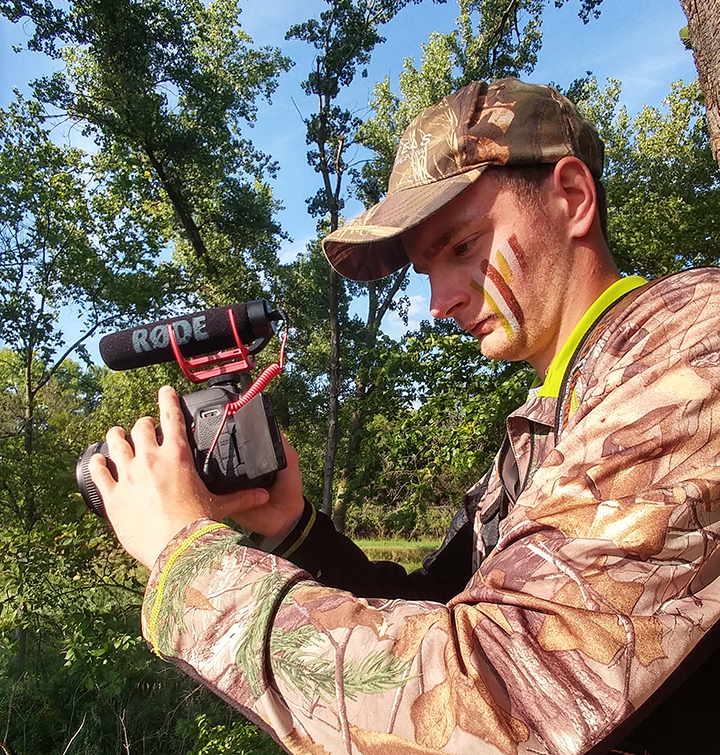 Name: Chance Vorderstrasse

Hometown: Glenvil, Nebraska

Major: Grassland Ecology and Management

Anticipated date of graduation: May 2017

Why did you decide to come to University of Nebraska-Lincoln?
I decided to attend Nebraska for a couple of reasons. First, because of the atmosphere on east campus and how genuine everybody I met was during my campus visits. Everybody here is truly interested in helping you succeed. I didn't see that anywhere else I visited. The second reason is because of all the opportunities I would have in the School of Natural Resources while attending UNL, including internships and learning from professors who are at the top of their field of study.

What is your favorite thing about the university?
My favorite thing about UNL is East Campus. Everybody is always friendly, and it has the atmosphere of a small college. Growing up in a small town, the rural, country atmosphere of East Campus was a perfect fit.

What is your favorite class and why?
My favorite class was AGRO 444 Ecosystem Monitoring and Assessment taught by Dirac Twidwell. The class really teaches you what it will be like when you graduate and start working in the wildlife/habitat management field. It is that experience that really makes this class stand out to me. During the class you get to choose your own project and, if you work hard enough, you have the chance to make a contribution to the wildlife/habitat management field while still in school.

What are your plans following graduation?
My plans after graduation are to work in the hunting industry. I am currently involved in the Engler Agribusiness Entrepreneurship Program and have started my own hunting video production company called Whitetail Instinct. My goal is to continue to grow this business into my full-time career.

What is life like outside of school?
For me, life outside of school is pretty simple. It just depends on what time of year it is. From September through May there is either a deer, turkey or snow goose season open in the state of Nebraska, and you will find me in the field with a camera trying to film the adventure so that others can experience what I get to experience on a regular basis. If I am not hunting, I enjoy spending time with family and the livestock on our small acreage back home.

More details at: http://snr.unl.edu