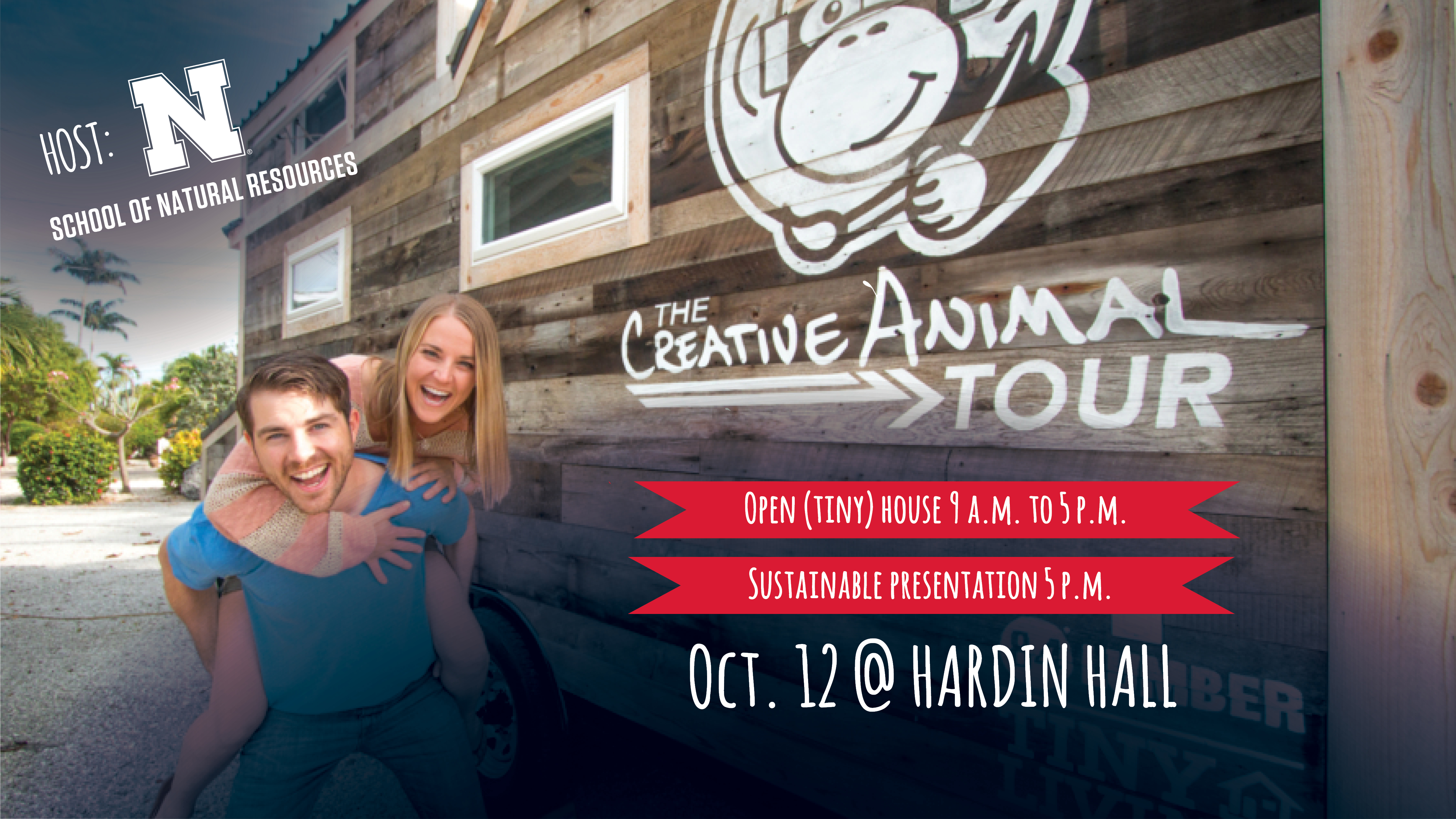 The School of Natural Resources is hosting the Creative Animal Foundation U.S. Tour. The event is free and open to the public.

Guests can meet Stephanie Arne, host of Mutual of Omaha's Wild Kingdom, and wildlife artist Tim Davison as they bring their sustainability message to the university and the Lincoln community.

At 5 p.m. in the Hardin Hall Auditorium, Arne and Davison will give a presentation about sustainability in America. They'll talk about our impact on wildlife and the ecosystems that make life on Earth possible.

Guests also will be able to tour their Tiny Home
on wheels between 9:00 a.m. and 4:00 p.m. in the Hardin Hall parking lot. Guests, if willing, can participate in their fun research survey.

For more information, visit: creativeanimal.org, or check back with SNR on its website and social media streams over the coming weeks.
More details at: http://events.unl.edu/2017/10/12/123905/