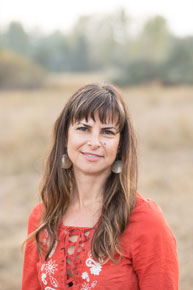 Dr. Christina Kennedy, senior scientist for the Global Conservation Lands at The Nature Conservancy, will present "Finding common ground: Designing human-dominated landscapes to maintain biodiversity and ecosystem services" at 3:30 p.m. Nov. 15 in Hardin Hall Auditorium.

Abstract
Humans have dramatically transformed the Earth's terrestrial lands and are continuing to reshape biodiversity and ecosystem functioning around the world. To address this challenge, traditional conservation efforts have focused on setting aside natural habitat to preserve biodiversity. Increasingly, conservation practice targets human-modified landscapes to reconcile biodiversity, ecosystem services, and economic development. This talk will explore ways in which conservation science and practice is being implemented to maintain biodiversity and enhance ecosystem services in real-world landscapes, and will highlight research gaps that are important to address to advance conservation in the Anthropocene.

Speaker's bio
Christina Kennedy is a Senior Scientist for the Global Conservation Lands at The Nature Conservancy. In this role, she leads science initiatives to help reconcile human land use with nature conservation. She works with public agencies, corporations, civil society groups, and research institutions to integrate the best science and tools on conservation planning, landscape ecology, agroecology, and impact mitigation to promote sustainable landscape design. Christina's research examines the effects of land use, landscape pattern, and habitat fragmentation on species, ecosystems, and the services they provide. Her projects span local to global scales and integrate field studies, landscape modeling, and data synthesis with the aim of improving land use practice and policy. Her work has been published in leading scientific journals, including Ecological Monographs, Ecology Letters, Conservation Biology, and Science. Christina's training is in conservation biology and landscape ecology, with a Ph.D. degree from University of Maryland and master's degree from Duke University, and B.S. degree from Cornell University. Christina currently holds adjunct faculty appointments at Colorado State University and Washington State University.

For more on SNR's seminar series, click here.