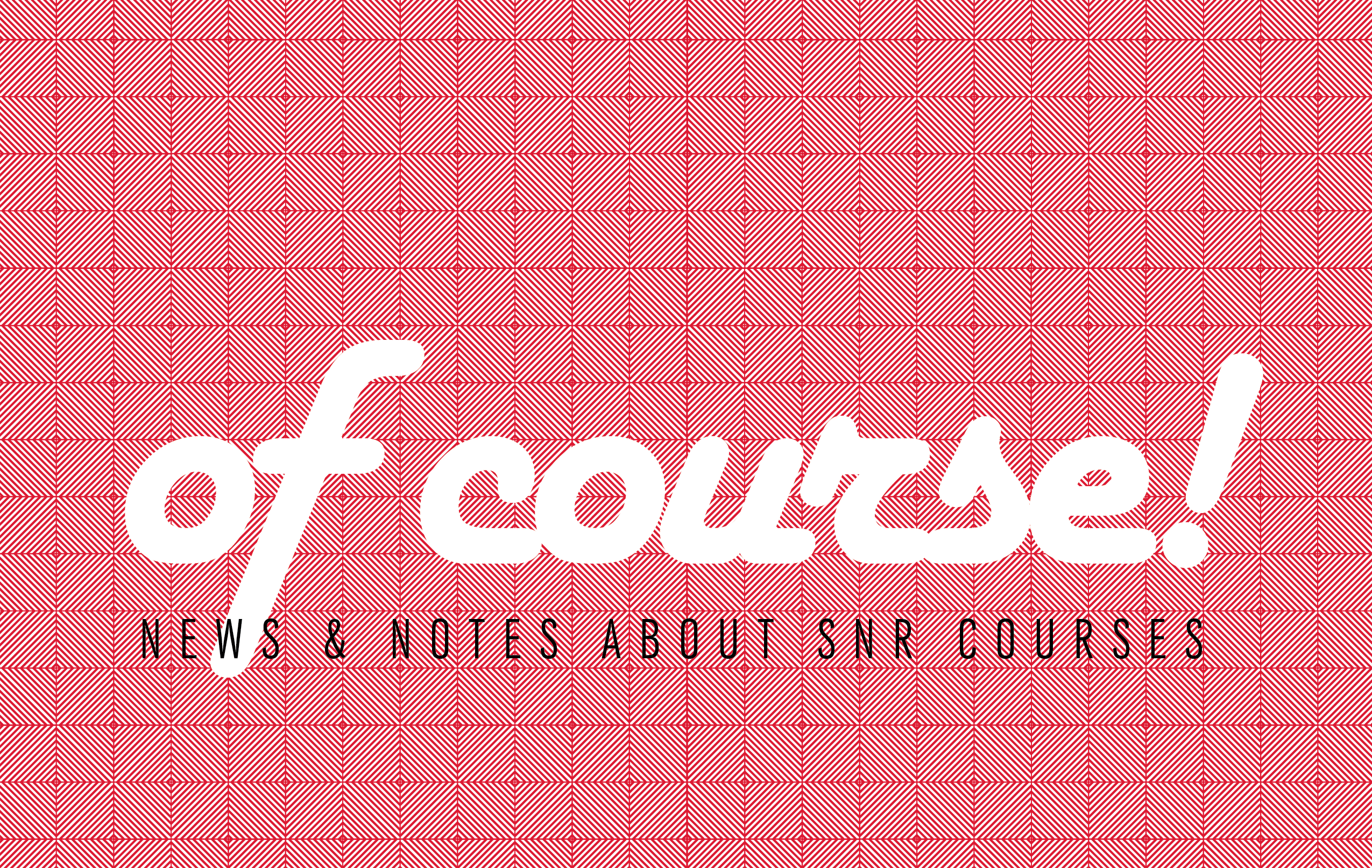 On a daily basis, we interact with our environment. Those interactions can have an effect on our health through biological, physical, and even chemical exposures in everyday situations. Issues associated with those exposures are brought to people's attention through media reports, but they don't always stay in the spotlight. Behind the scenes, many agencies work to keep the environment healthy.

Dr. Martha Rhoades, a research manager in the School of Natural Resources, wants to provide more options for students interested in animal sciences, public and human health, nutrition, and environmental studies. In addition to wanting to provide more course options, there are also more positions for environmental health jobs increasing the demand for qualified candidates.

Environmental Health, NRES 330/NUTR 330, will be offered in both the fall and spring semesters and will fulfill ACE 8 requirements. In fall semesters, the course will be taught on City Campus, while in the spring it will be offered on East Campus. This course is open to students with at least sophomore status and one year of biology and chemistry. Students with an interest in how the environment impacts health are encouraged to consider enrolling.

Course learning objectives include:


Articulate and communicate relationships between environmental systems and human health within a "One-Health" continuum.

Describe how chemical, physical and biological hazards and agents interact with natural and built systems, including routes of exposure and mechanisms of adverse impacts on humans, animals and ecosystems.

Analyze the ethical tradeoffs and ramifications of the use of chemicals for manufacturing and the health impacts on natural resources and human communities.

Explain major mechanisms of toxicity in response to various environmental and occupational exposures.

Evaluate risks to human populations by incorporating relevant exposure and toxicological data into risk assessment methodology.

Specify the ethics of assessing, preventing and controlling environmental and occupational hazards that pose risks to human health and safety.

Debate the ethical implications of cultural, socioeconomic and behavioral factors involved in the environmental health of communities.

Describe federal and state regulatory programs, guidelines and authorities that control environmental and occupational health issues.

Apply ethical principles that govern the practice of environmental risk assessment, management, and communication.

Integrate, synthesize and apply theory to practice in the context of ethical research, policy development, or environmental exposure.

Develop and demonstrate the skills necessary to assess, interpret and critique the ethics of relevant data, reports and scientific literature.


The course beginning in Spring 2018 will meet from 10 to 10:50 a.m. in Hardin 163.

Amber McInnis, communications assist