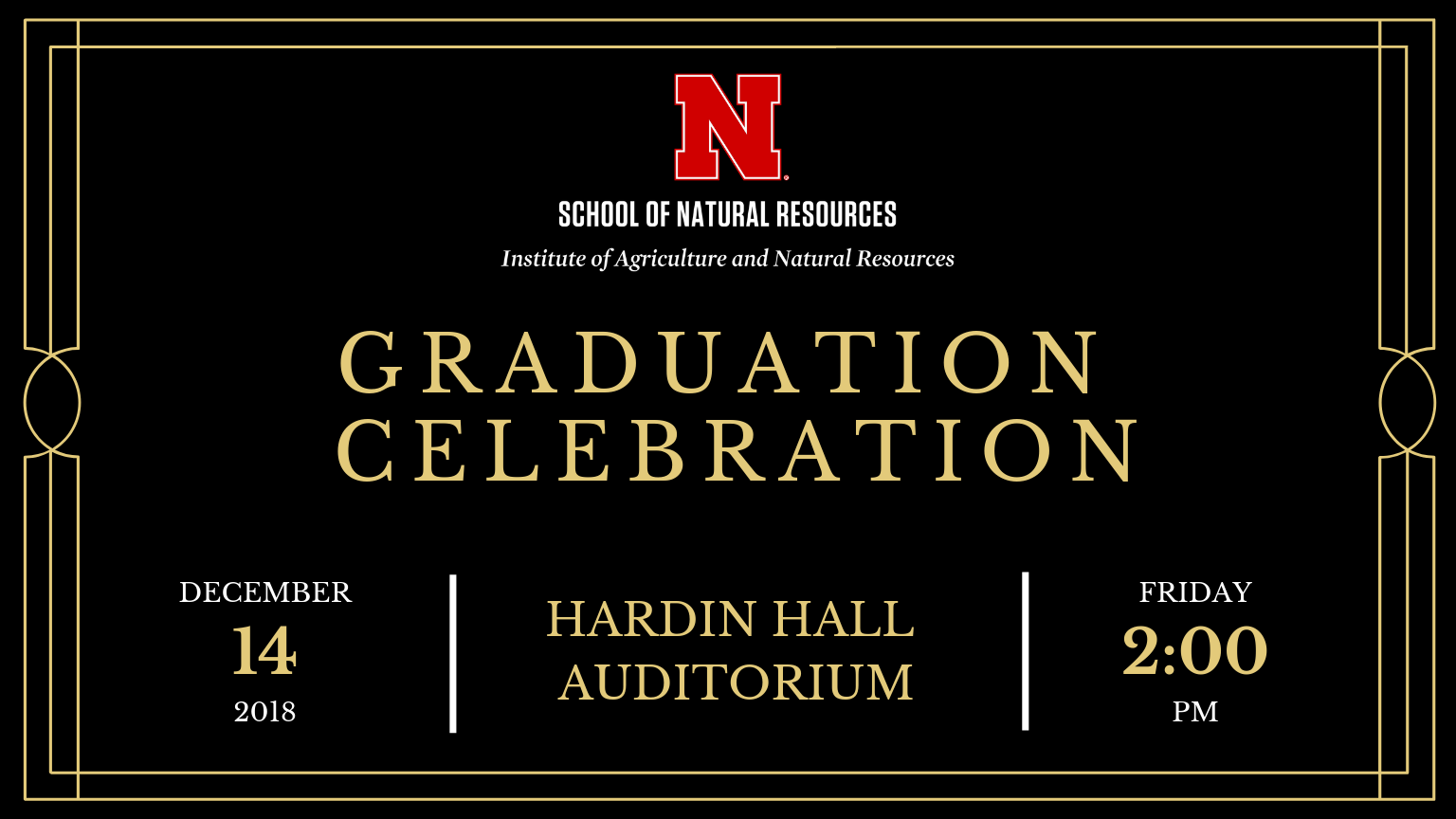 The SNR Graduation Celebration brings together our December graduates' family, friends, faculty, and staff to honor their success. This year's celebration is at 2 p.m. Friday, Dec. 14, in the Hardin Hall auditorium.

In addition to a short ceremony, a presentation featuring each of our graduates will play. After the ceremony, all are invited to mingle over sweet treats and drinks.

Hardin Hall is located at the University of Nebraska-Lincoln East Campus at the corner Holdrege and 33rd streets.

For more information, email Elyse Watson at elyse.watson@unl.edu.