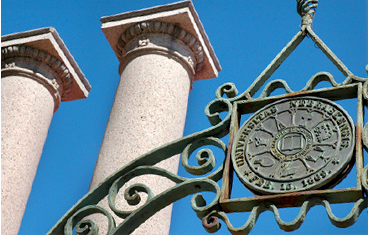 UNL is updating its conflict of interest policy to reflect recent changes in the Public Health Service regulations and to be consistent with the University of Nebraska Board of Regents policy for Conflict of Interest and Conflict of Commitment (RP 3.2.8), which was updated in 2010.

The draft policy is complete and will be presented to faculty at two listening sessions: 1 p.m., Feb. 14 in the Nebraska Union and 11 a.m., Feb. 16 in the East Union. The draft policy and other information can be viewed on UNL's Conflict of Interest website at http://research.unl.edu/orr/conflict.shtml.

The new PHS regulations regarding conflict of interest will take effect Aug. 24. These regulations affect any individual who applies for or receives funding from a PHS agency, including the National Institutes of Health.

Changes to the PHS conflict of interest policy include:

— Lower financial disclosure thresholds.
— Required conflict of interest training.
— New public accessibility requirements regarding investigators' conflicts of interest.
— Increased transparency for travel reimbursement.

Visit http://grants.nih.gov/grants/policy/coi/ for more information on the PHS and NIH conflict of interest changes.
More details at: http://go.unl.edu/6zh