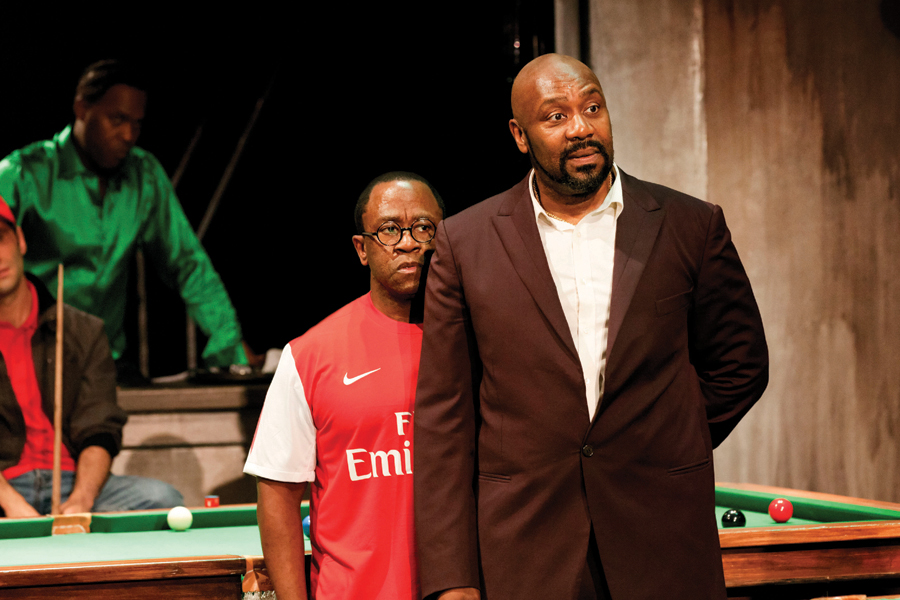 Captured live from the stage of the National Theatre, "The Comedy of Errors" is a contemporary staging of Shakespeare's fast paced tale of mistaken identity, starring comedian Lenny Henry. It shows at the Mary Riepma Ross Media Arts Center at 7 p.m., March 1, with an encore screening 3 p.m., March 4.

Tickets are available at http://www.theross.org and at the Ross box office.

The production stages Shakespeare's furiously paced comedy in a world where two sets of twins separated at birth arrive in the same city without meeting for one crazy day.

The adventures of the twins results in multiple mistaken identities, which lead to confusion on a grand scale. That confusion is larger for no one more so than Antipholus of Syracuse and his servant Dromio who, in search of their brothers, are in a land entirely foreign to their distant home.

To Antipholus and Dromio, the buzzing metropolis appears a place of wonderment and terror, with baffling gifts and unexplained hostilities abound.

The production stars Henry as Antipholus.

National Theatre Live is an initiative to broadcast live performances of plays from the National Theatre in London onto cinema screens worldwide. The first season of events was seen by over 165,000 people on 320 screens in 22 countries. Broadcasts will also feature behind-the-scenes footage and interviews with artists.

Tickets are $23 general admission; $21 senior citizens; $16 students, Friends of the Ross and children; and $5 for UNL students (with a valid NCard).

The NT Live Broadcasts are sponsored in collaboration with the Hixson-Lied College of Fine and Performing Arts and funded, in part, by the Hixson-Lied Endowment.