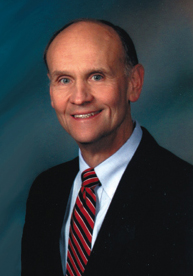 Glenn Nierman has been elected national president-elect of the National Association for Music Education. His term as national president-elect is 2012 to 2014.

Nierman, associate director of the School of Music, is the immediate past president of the association's North Central Division. He is past president of the Nebraska Music Educators Association.

Lance Nielsen, a UNL alumnus and band director for Lincoln East High School, was elected North Central president-elect.

They assume office July 1.

Nierman said the speed of recent changes, particularly those in communication, have changed what it means to be educated.

"These changes have brought new opportunities for educators, but they have also brought major challenges for the music education profession, including how to advocate effectively and the recruitment and retention of teachers," Nierman said.

Nierman holds a bachelor's degree in music education from Washburn University, and master and doctorate degrees in music from the University of Cincinnati College's Conservatory of Music. At UNL, he teaches graduate classes in research and curriculum development, as well as a non-major popular music guitar class.

The National Association for Music Education is among the world's largest arts education organizations and is the only association that addresses all aspects of music education. The association has a membership of more than 75,000 active, retired and preservice music teachers, and more than 60,000 honor students and supporters. The mission of the association is to advance music education by encouraging the study and making of music.