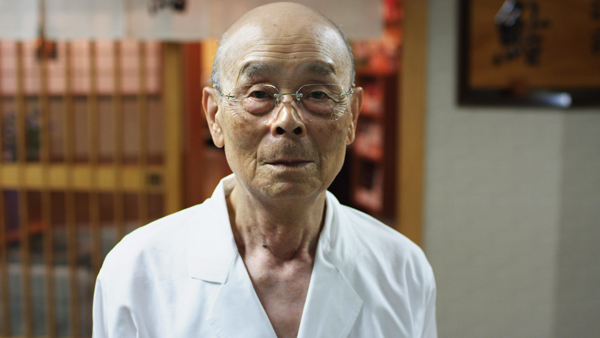 The Academy-Award nominated drama of a cattle farmer addicted to steroids "Bullhead" and the documentary about one of the world's greatest sushi chefs "Jiro Dreams of Sushi" open today at the Mary Riepma Ross Media Arts Center.

Both films play through May 3. "Bullhead" is rated R for nudity and violence and "Jiro Dreams of Sushi" is rated PG.

Nominated for the Academy Awards' Best Foreign Language Film, "Bullhead" is a crime drama about gangsters and farmers against the backdrop of the Belgian cattle hormones mafia.

In the film, Jacky Vanmarsenille, a young Limburg cattle farmer, is approached by an unscrupulous veterinarian to make a shady deal with a notorious West-Flemish beef trader. However, the assassination of a federal policeman coupled with an unexpected confrontation with a mysterious secret from Jacky's past, set in motion a chain of events with far-reaching consequences.

The story is loosely based on the 1995 assassination of veterinary inspector Karel Van Noppen. "Bullhead" is directed by Michael Roskam.

"Jiro Dreams of Sushi" is the story of 85-year-old Jiro Ono, considered by many to be the world's greatest sushi chef. He is the proprietor of Sukiyabashi Jiro, a 10-seat, sushi-only restaurant inauspiciously located in a Tokyo subway station.

Despite its humble appearances, it is the first restaurant of its kind to be awarded a prestigious three-star Michelin review. And sushi lovers from around the globe make repeated pilgrimage, calling months in advance and shelling out top dollar for a coveted seat at Jiro's sushi bar.

For most of his life, Jiro has been mastering the art of making sushi. Even at his age he sees himself still striving for perfection, working from sunrise to well beyond sunset to taste every piece of fish; meticulously train his employees; and carefully mold and finesse the impeccable presentation of each sushi creation.

At the heart of this story is Jiro's relationship with his eldest son Yoshikazu, the worthy heir to Jiro's legacy, who is unable to live up to his full potential in his father's shadow.

The film features the debut of director David Gelb.

For more information, including ticket prices and show times, go to http://www.theross.org.