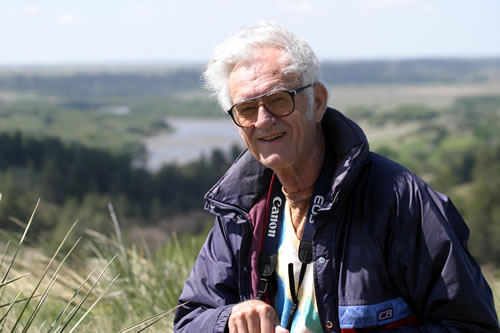 Paul Johnsgard, foundation professor emeritus of biological sciences, has been honored for extraordinary scientific contributions to the conservation, restoration, or preservation of birds and/or their habitats.

The world-renowned ornithologist and leader in conservation has been named the 2012 winner of the Ralph Schreiber Conservation Award from the American Ornithologists' Union. Schreiber was a prominent figure in the union — the largest American ornithological society. He is known for his enthusiasm, energy and dedication to research and conservation, particularly of seabirds.

The award is the latest accolade for Johnsgard that recognizes his commitment to conservation. In 2008, the National Audubon Society similarly awarded him its Charles Callison Award, their highest honor given to non-professional conservationists, and 2004 he received the National Wildlife Federation's Conservation Achievement Award (Science).

Johnsgard, who is a fellow of the American Ornithologists' Union, retired from UNL in 2001, but continues his conservation work and ornithological writings. His 56th book was published this year and he has two more scheduled for publication before 2013.