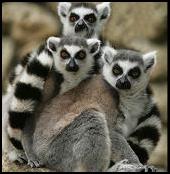 The School of Natural Resources at the University of Nebraska-Lincoln continues its active program of community outreach this fall, announcing four scheduled events over the next month and a half.

"Wildlife Encounters" opens the schedule on Tuesday, Sept. 25, at Hardin Hall, followed by a drought conference on Oct. 2. SNR will host a book launch on Oct. 30, and, finally, "NaturePalooza" is set for Nov. 4.

"Wildlife Encounters" is part of the University of Nebraska-Lincoln's week-long 150th anniversary celebration of the Morrill Act, and is set to begin at 5 p.m. in Hardin Hall. Two shows, beginning at 6 p.m. and 7 p.m., will give visitors an up-close look at various animals. There will also be numerous informational booths and displays, and the UNL Dairy Store will serve food and ice cream.

On Tuesday, Oct. 2, SNR hosts "Tracking the 2012 Drought: Nebraska and Beyond," a free and open forum featuring scholars and experts from the National Drought Mitigation Center. Refreshments will be served in the Hardin Hall lobby at 6:30 p.m. The conference will begin at 7 p.m. in the auditorium.

On Tuesday, Oct. 30, authors Paul Johnsgard and Mary Bomberger Brown will present, "The Biodiversity within the Great Plains." There will be a chance to meet the authors during a reception beginning at 6 p.m. in the Hardin Hall lobby, followed by a presentation in the auditorium at 7 p.m. Johnsgard and Brown will be available for book signings after the presentation.

SNR's fall outreach schedule wraps up on Sunday, Nov. 4, with "NaturePalooza" at Morrill Hall on 14th and Vine Streets on City Campus. Co-sponsored by the University State Museum, the family event will provide hands-on learning activities and exhibits that will help visitors better understand Nebraska's natural resources. The three-hour event begins at 1:30 p.m.