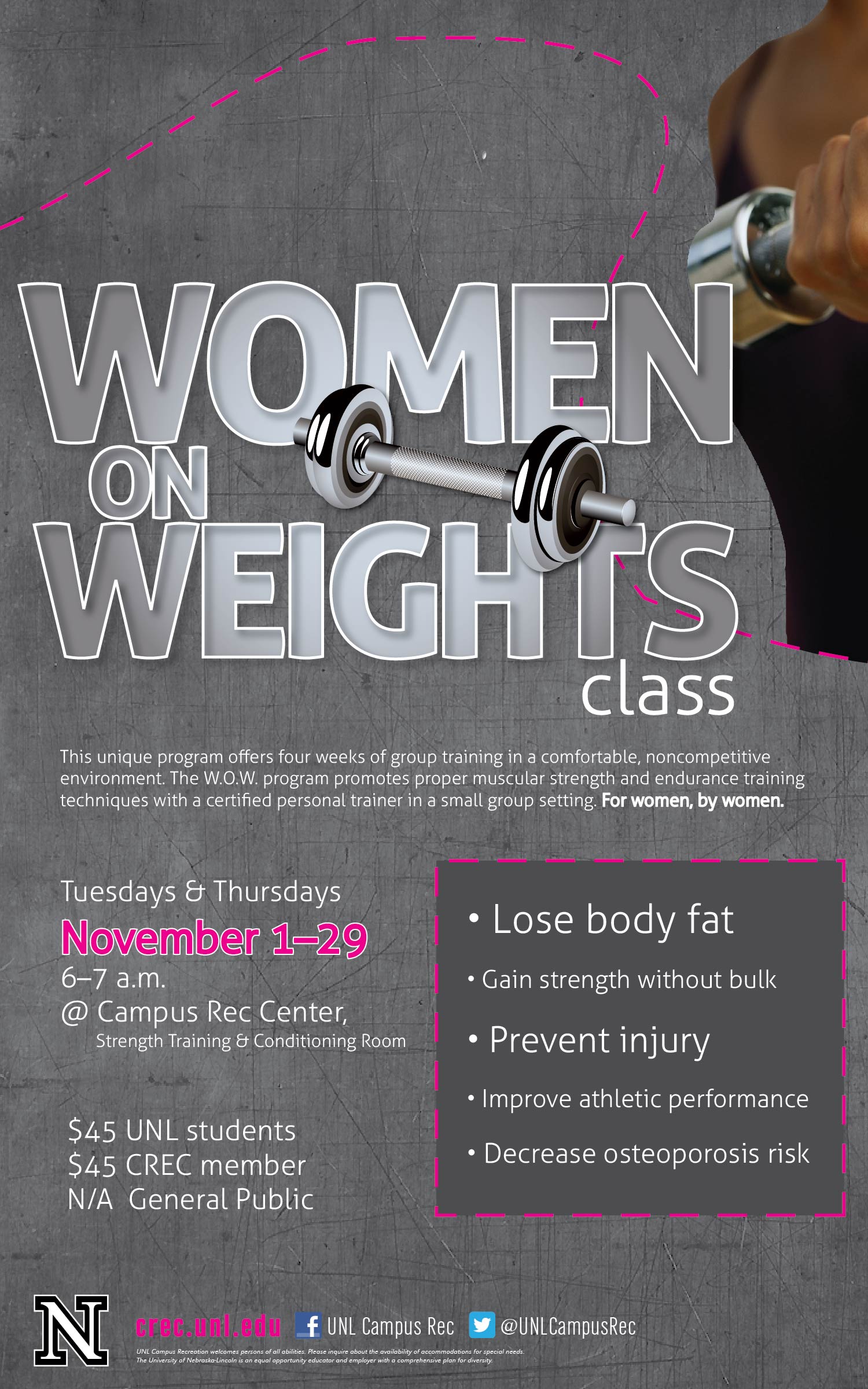 Campus Recreation is offering a "Women on Weights" class, 6 to 7 a.m. on Tuesdays and Thursdays, Nov. 1-29. The new program is designed to help women improve their knowledge and experience with resistance training. Costs is $45 for students and Campus Rec members.

The WOW program will allow participants to train in groups with similar goals and experience in a comfortable and non-judgmental environment. Certified personal trainers will lead the program. Each participant will receive a pre- and post-assessment to track progress.

The program will include different types of resistance training. All participants will also learn a basic understanding of proper exercise technique and implementation.
More details at: http://go.unl.edu/fbd