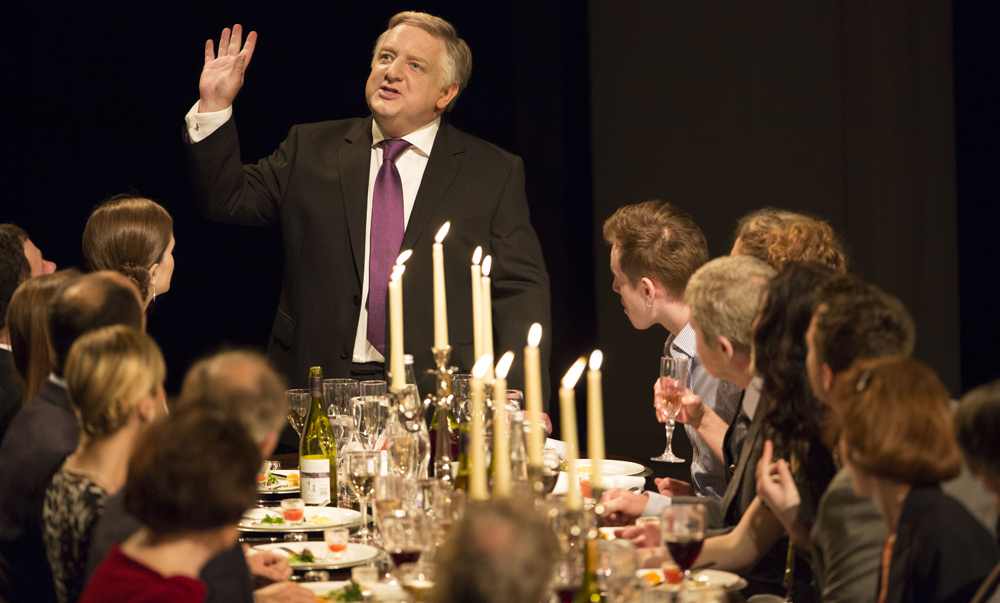 The Mary Riepma Ross Media Arts Center will showcase a live broadcast of "Timon of Athens" at 7 p.m. Nov. 1. An encore presentation of the broadcast, which is being performed at the National Theatre in London, is 3 p.m. Nov. 4. The show is part of the "National Theatre Live" series.

Tickets are available at http://www.theross.org or at the Ross box office.

Simon Russell Beale takes the title role in Shakespeare's strange fable of consumption, debt and ruin, written in collaboration with Thomas Middleton.

Wealthy friend to the rich and powerful, patron of the arts, ostentatious host, Timon of Athens is surrounded by freeloaders and sycophants. He vastly outspends his resources but, finding his coffers empty, reassures his loyal steward that all will be well.

When he calls upon his associates, instead of offering help, they hang him out to dry. After a final, vengeful banquet, Timon withdraws to a literal and emotional wasteland, living off roots and pouring curses on a morally bankrupt Athens.

The performance is directed by Nicholas Hytner. Running time is approximately three hours with a 20-minute intermission.

"National Theatre Live" is an initiative to broadcast live performances of plays from the National Theatre in London onto cinema screens worldwide. Broadcasts in the first season (2009) were watched by more than 165,000 people on 320 screens in 22 countries. The broadcasts will also feature behind-the-scenes footage and interviews with artists.

For more information, go to http://www.theross.org.